Green Coast Rubbish provides deconstruction and material removal services in the Greater Vancouver area. This company is driven by their desire and passion for offering better, more environmentally conscious ways to dispose of household and commercial waste.
Significance:
 The social media campaign I designed and prepared for Green Coast Rubbish focussed on the weight of the materials diverted from landfills by the company in 2018. It was important to make sure the images were impactful and relatable for viewers. How can you make a number like 195.58 tonnes understandable and provide context for readers? The most relatable and impactful way to break this down seemed to be relating it to animals which call the "green coast" this company serves so proudly, home.
Personal Duties:
 Graphic design, Storytelling, Impact Strategies, Deconstruction, Material Collection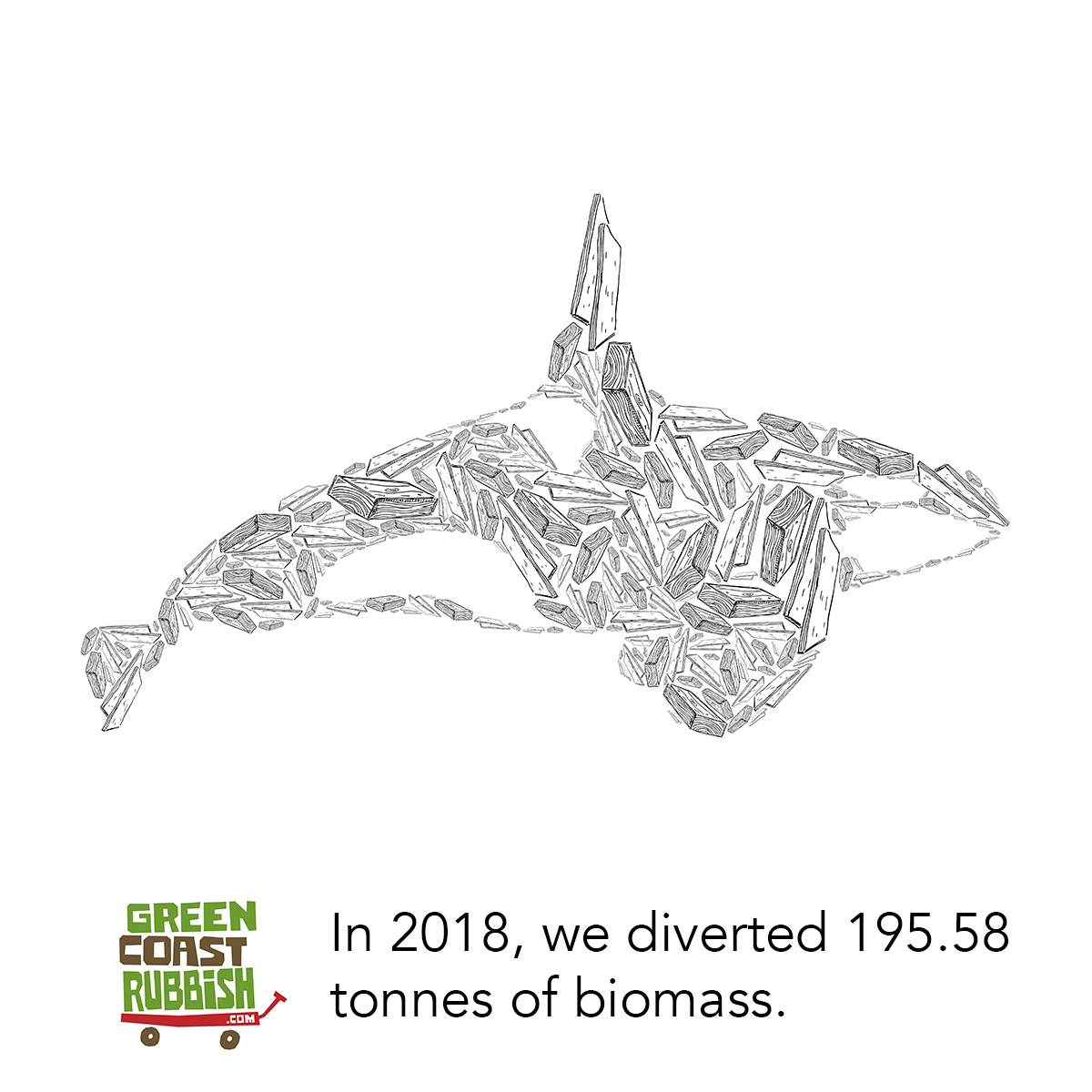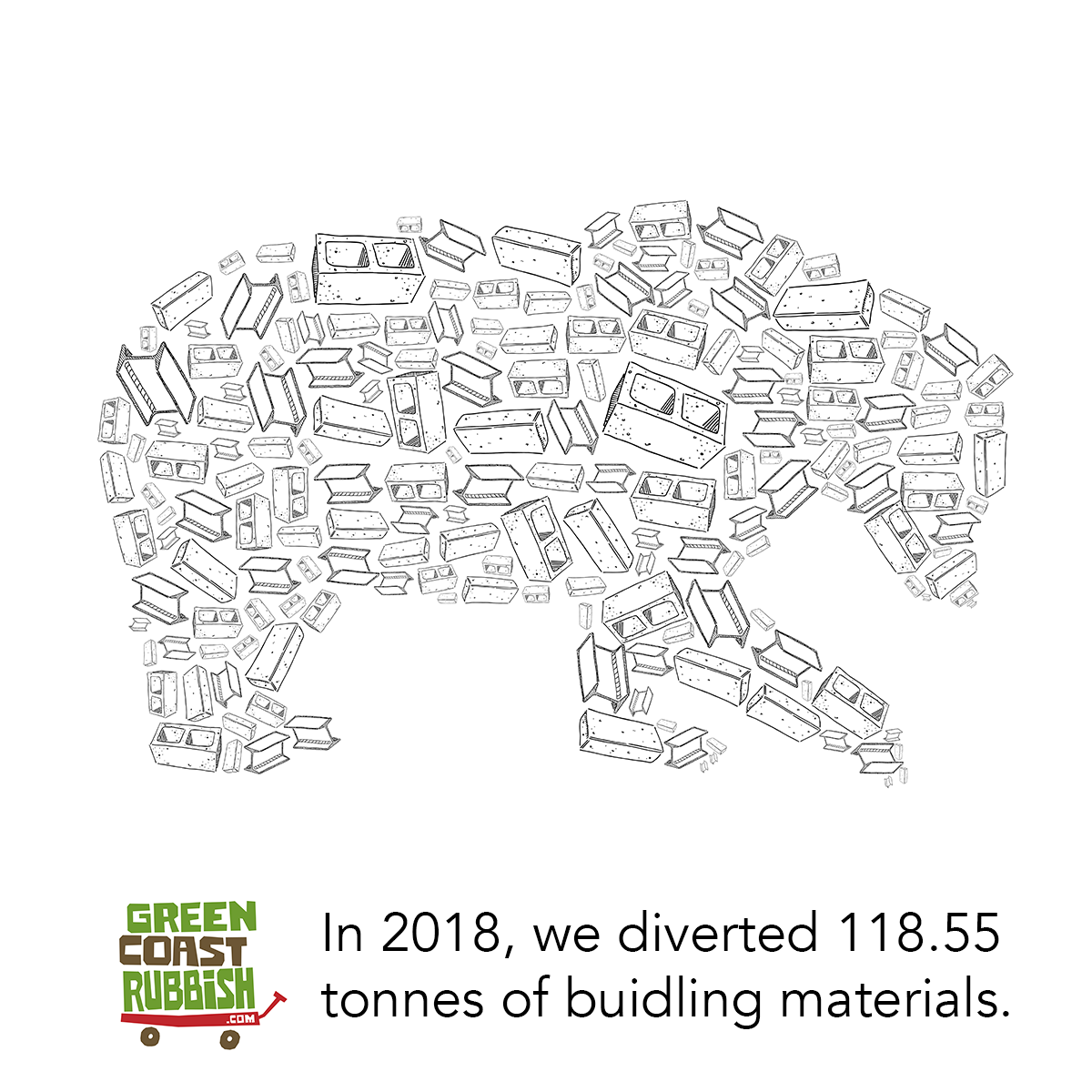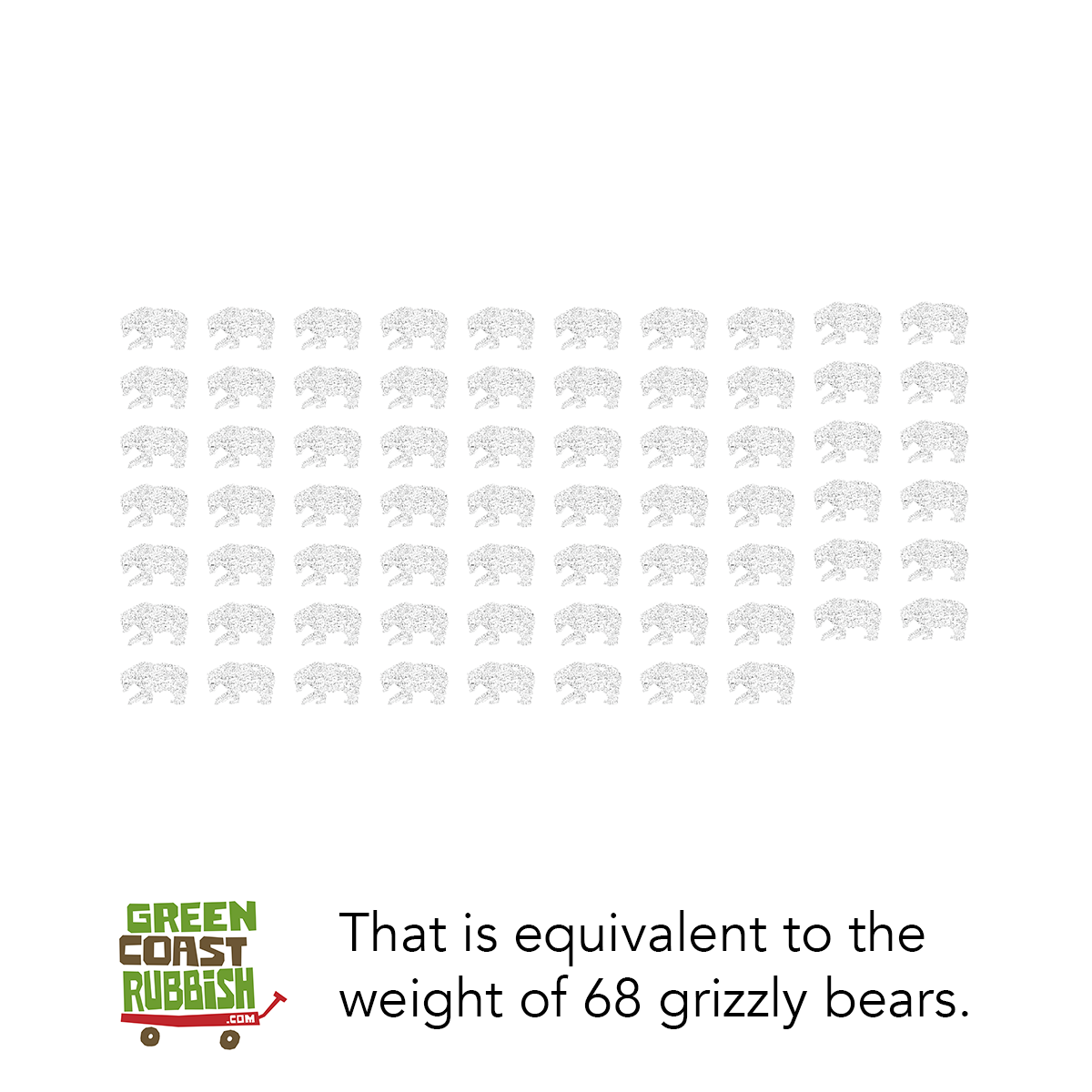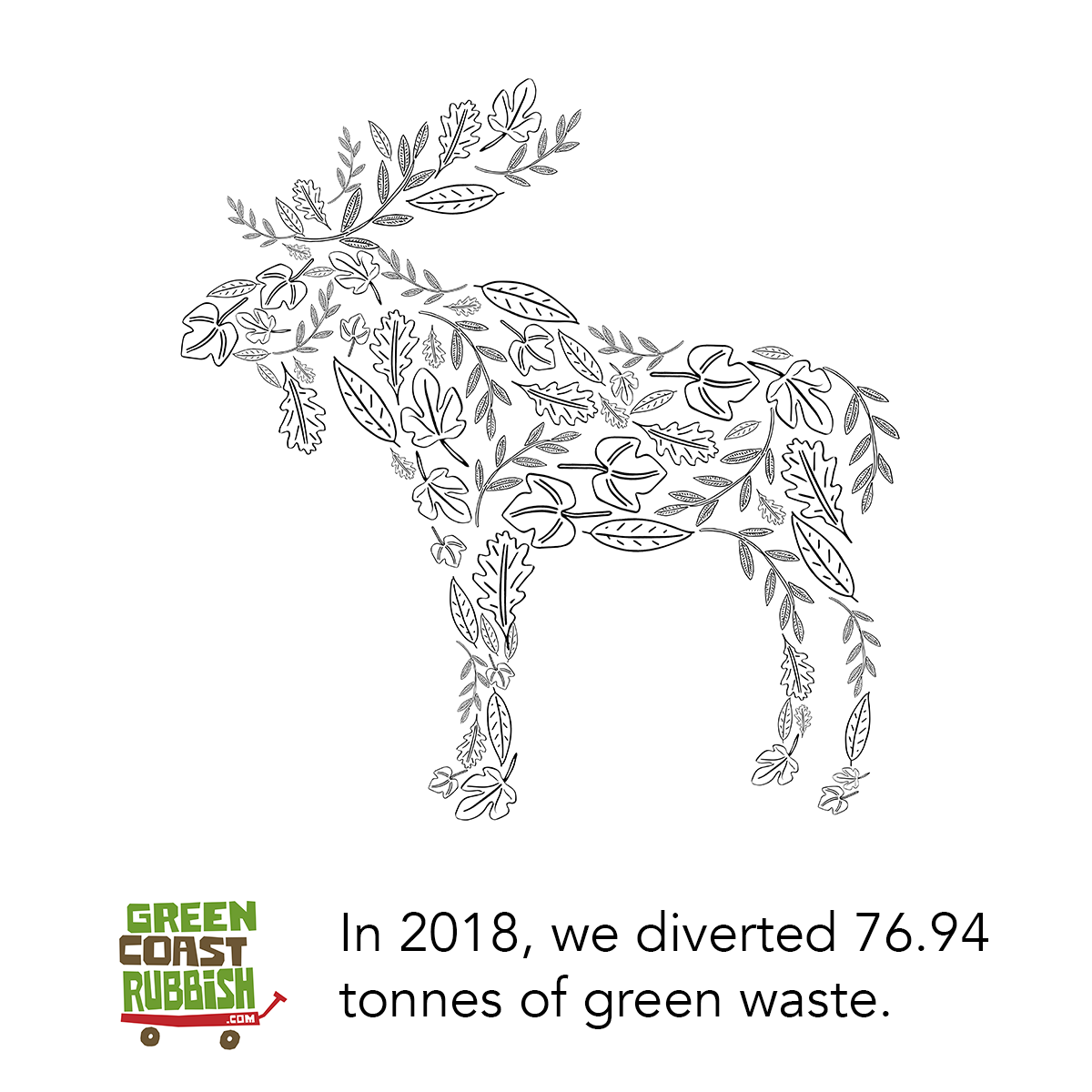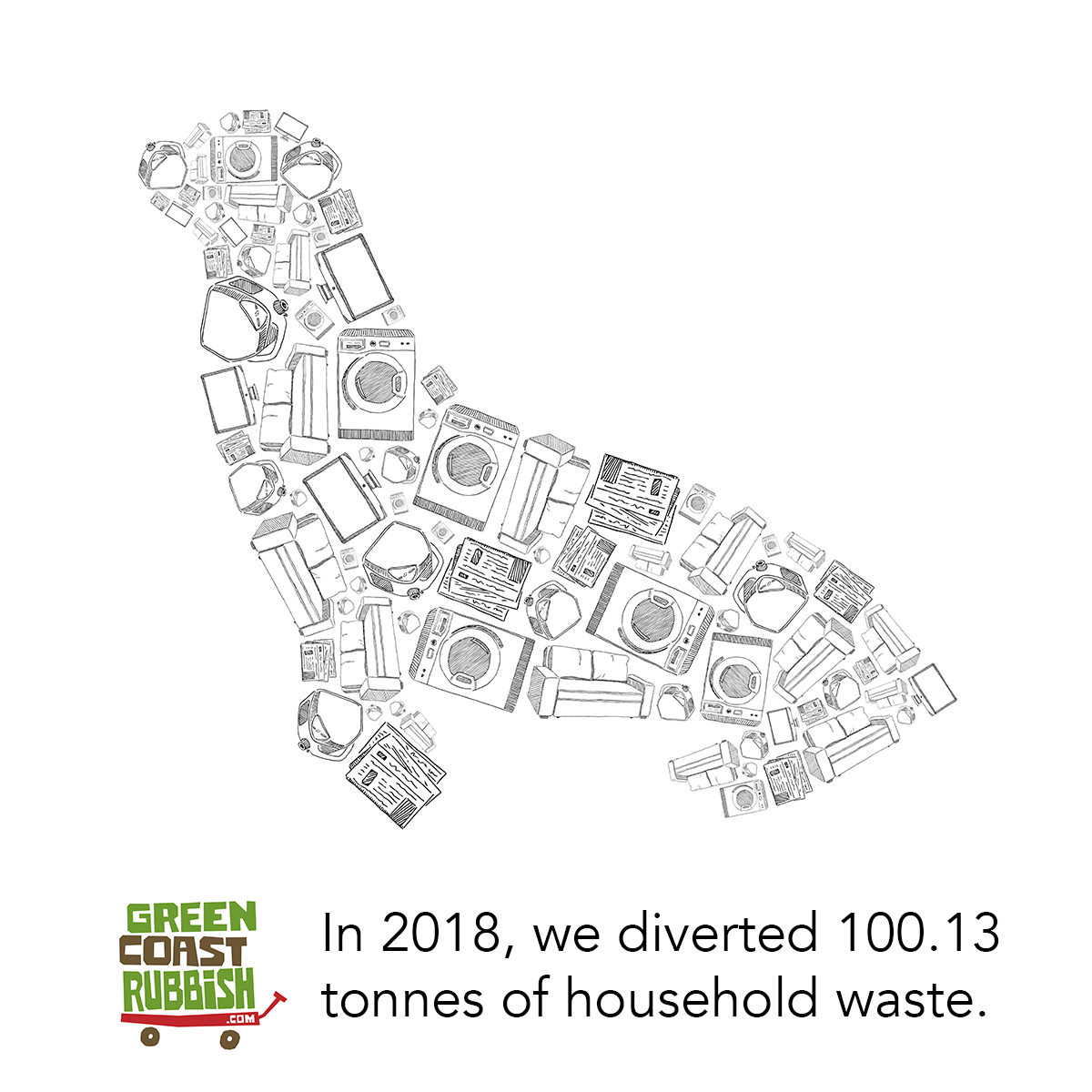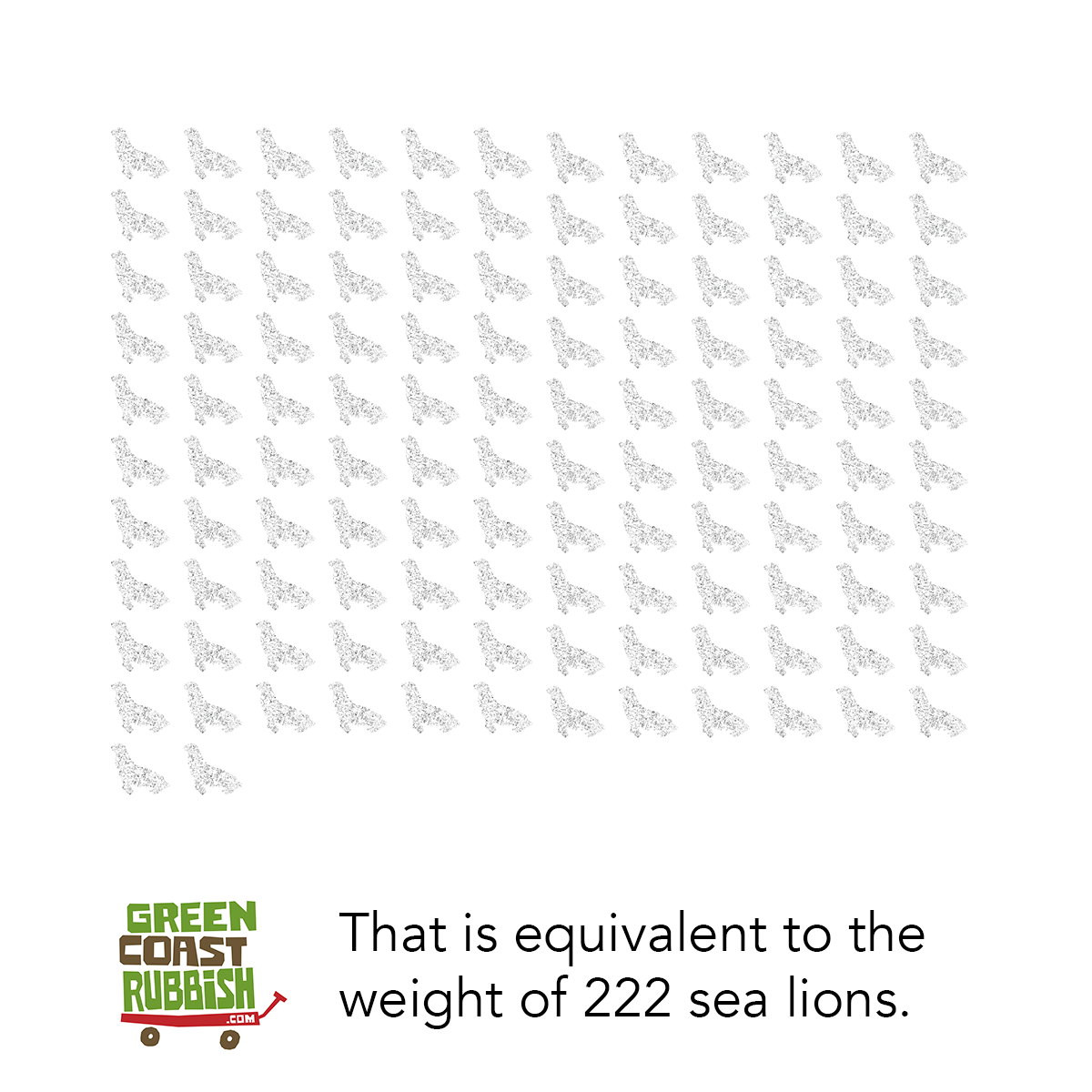 Challenges:
 I wanted to work with Green Coast Rubbish for one key reason: Throughout my time studying and practicing interior design, I saw an immense amount of material waste and short term design strategies which ignored material life spans and the consequences of design choices. By engaging in a hands on approach through deconstruction, I wanted to provide myself with an opportunity to learn how to design things better. What better way to figure out how to put things together than taking them apart?
Key Learnings:
 Though there are an immense amount of materials (such as carpet tiles) which are meticulously designed for recyclability, just because they can be recycled does not mean they will be recycled. As a designer, does educating on material life span become a responsibility? Does it become part of the job? Should part of the design process be bridging that gap between construction and deconstruction? Should there be a dialog early on and plans in motion for the complete life cycle of a space? These are questions which often come to mind since working with Green Coast Rubbish. I may not have the answers now, but nonetheless, I am eager to find them.