On the Table BC was developed by The Vancouver Foundation as a means to combat social isolation in urban areas across British Columbia. It was a one day event, held on September 13th, 2018, acting as a platform and catalyst for people across the province to connect with their communities.
Significance:
Like many challenges which people face on a day-to-day basis, such as depression and mental health issues, social isolation is a growing problem which receives inadequate acknowledgement and addressing. This project looked to remedy this issue by inviting British Columbians to gather and openly address challenges in their lives while providing a platform to combat social isolation.
Team:
Cause+Affect
; Jane Cox, Geoff Ravenor, Michelle Nguyen, Alexander Neff
Personal Duties:
 Copywriting, Design Ideation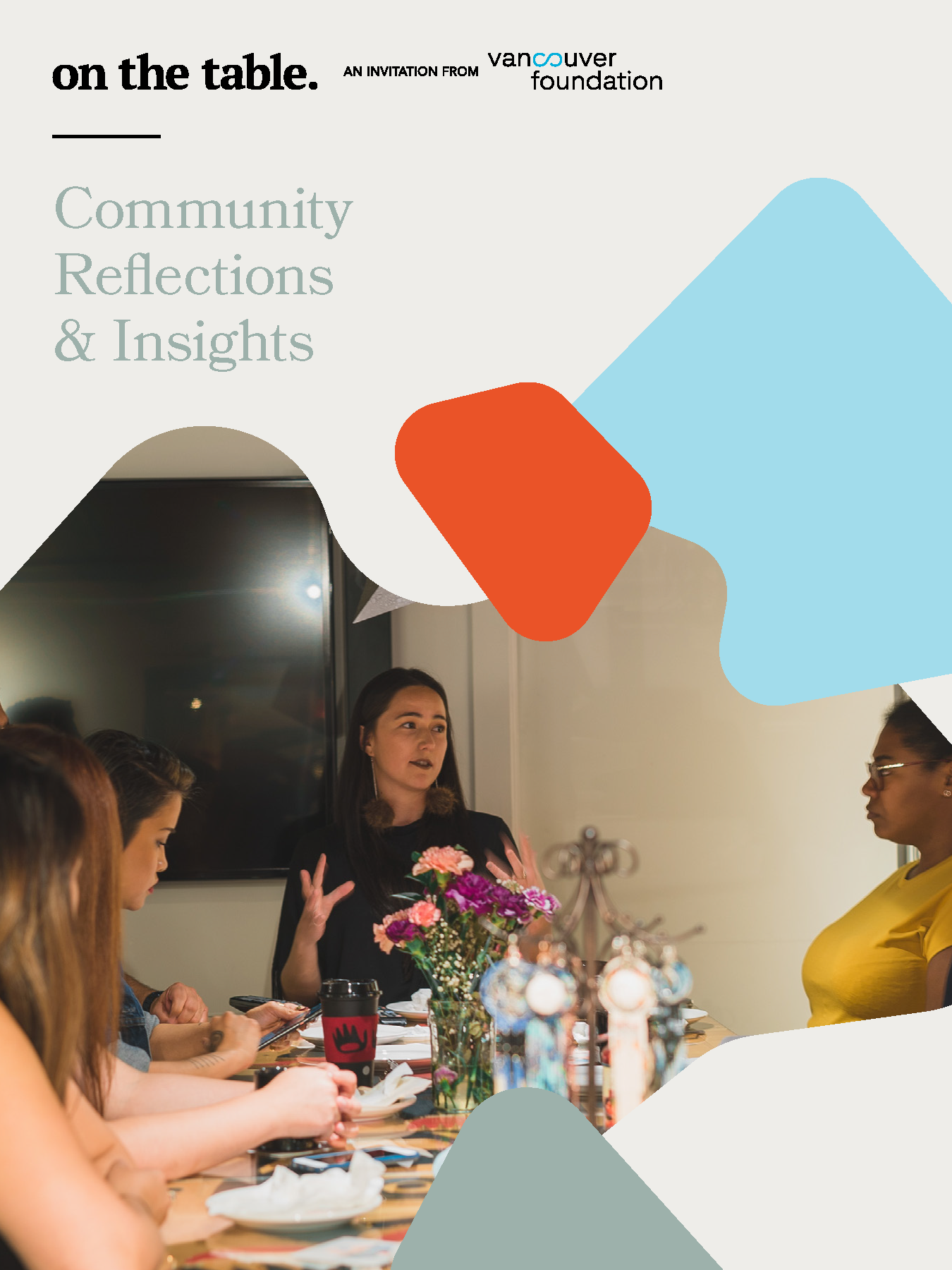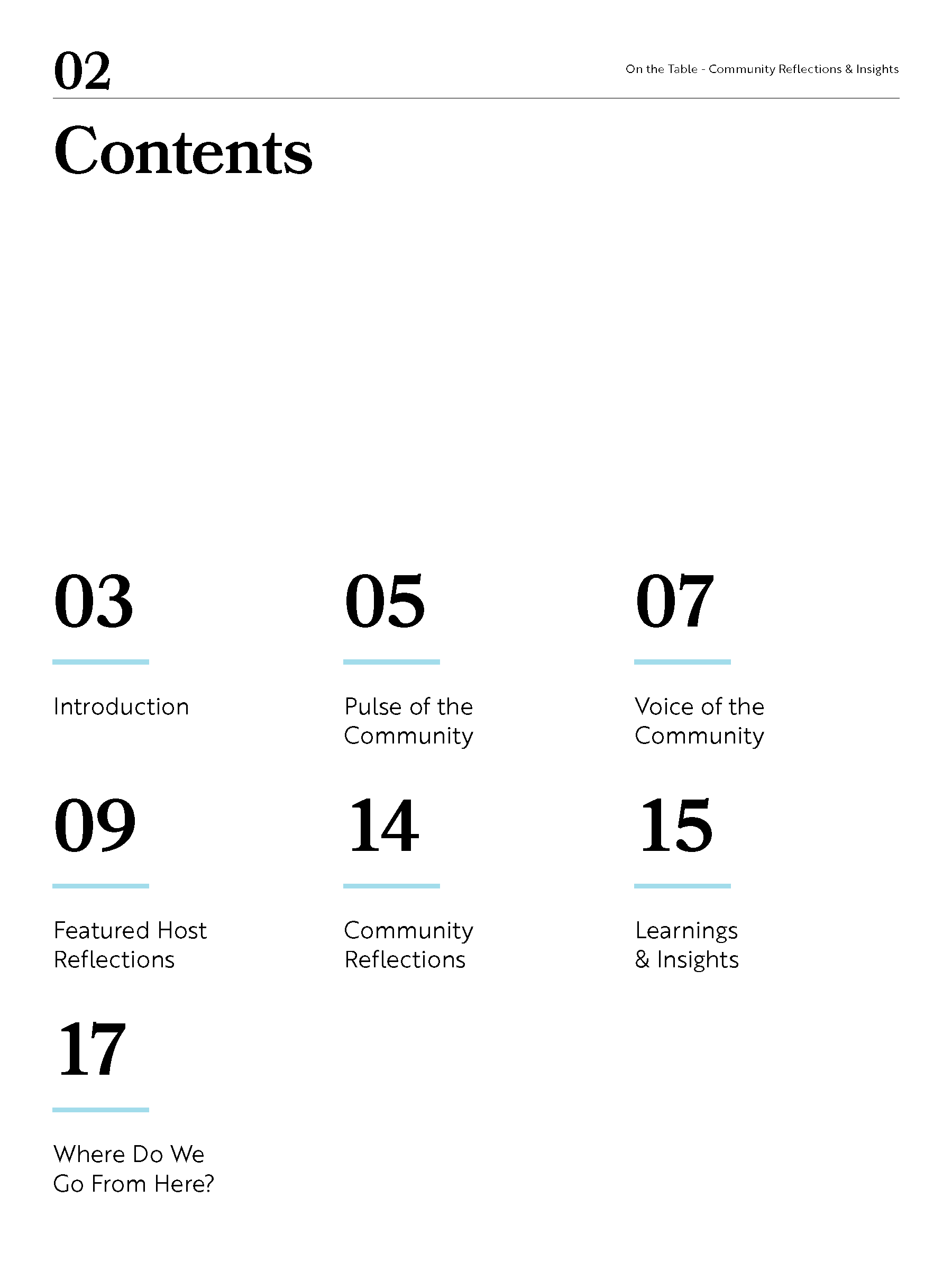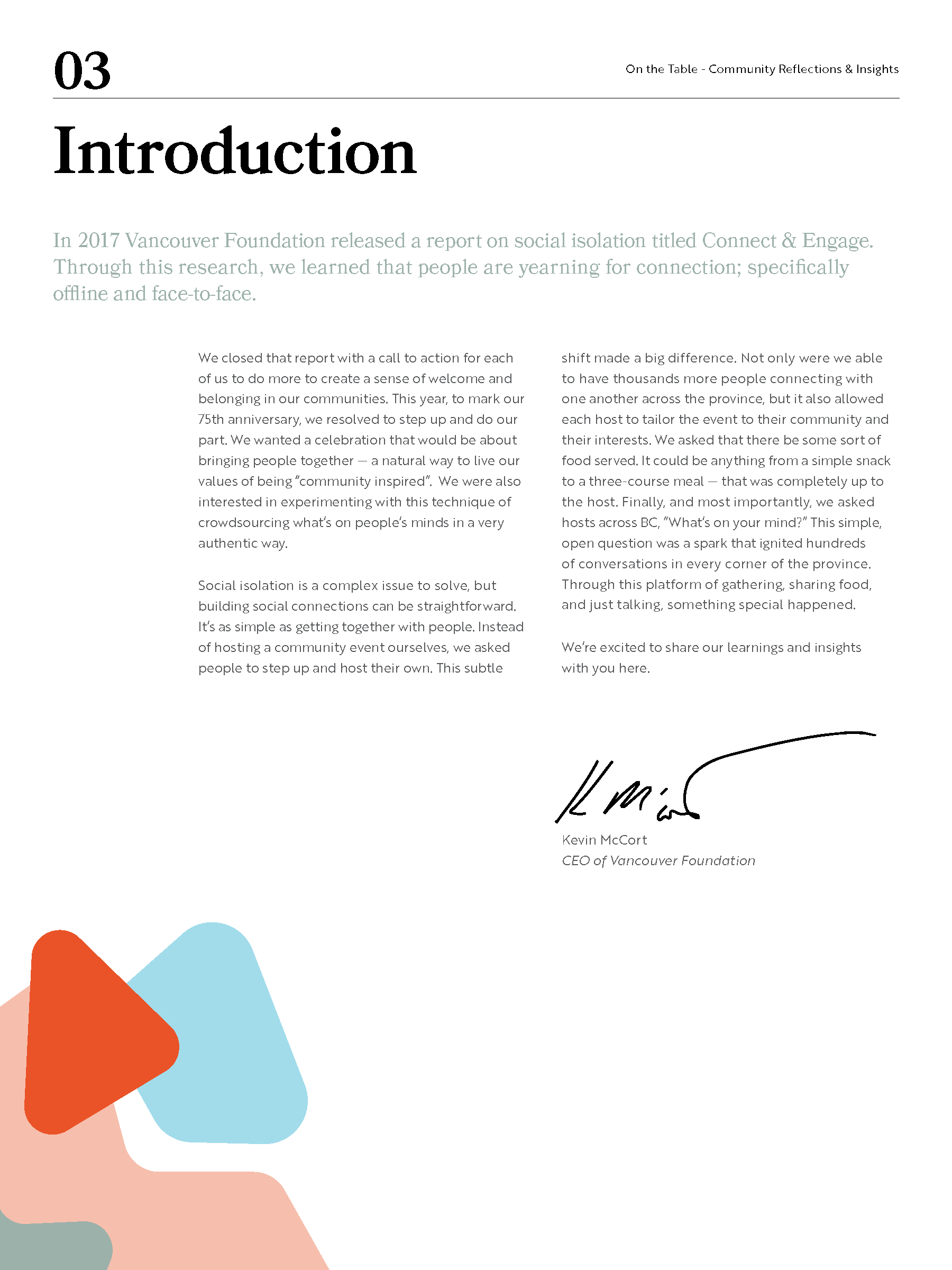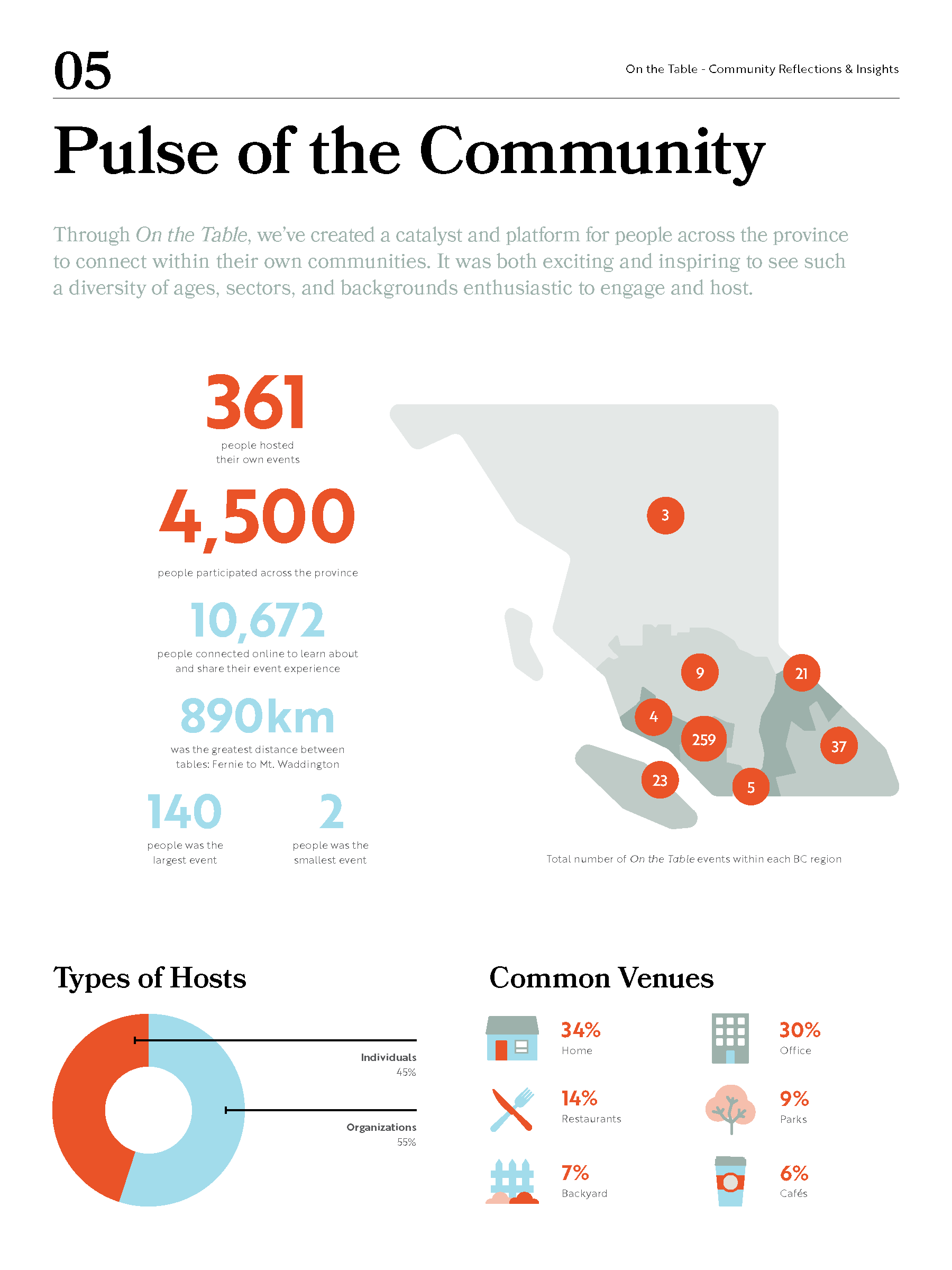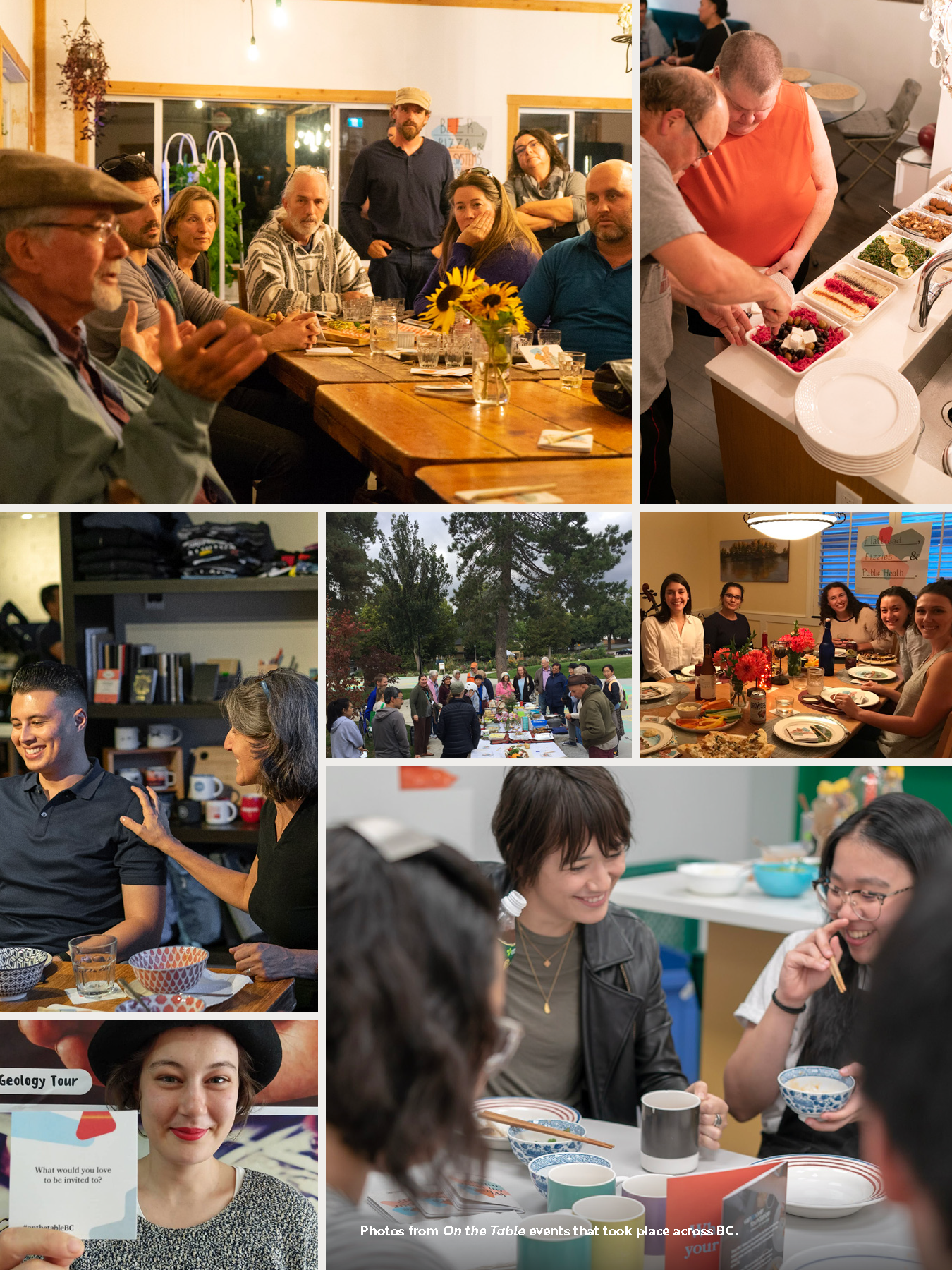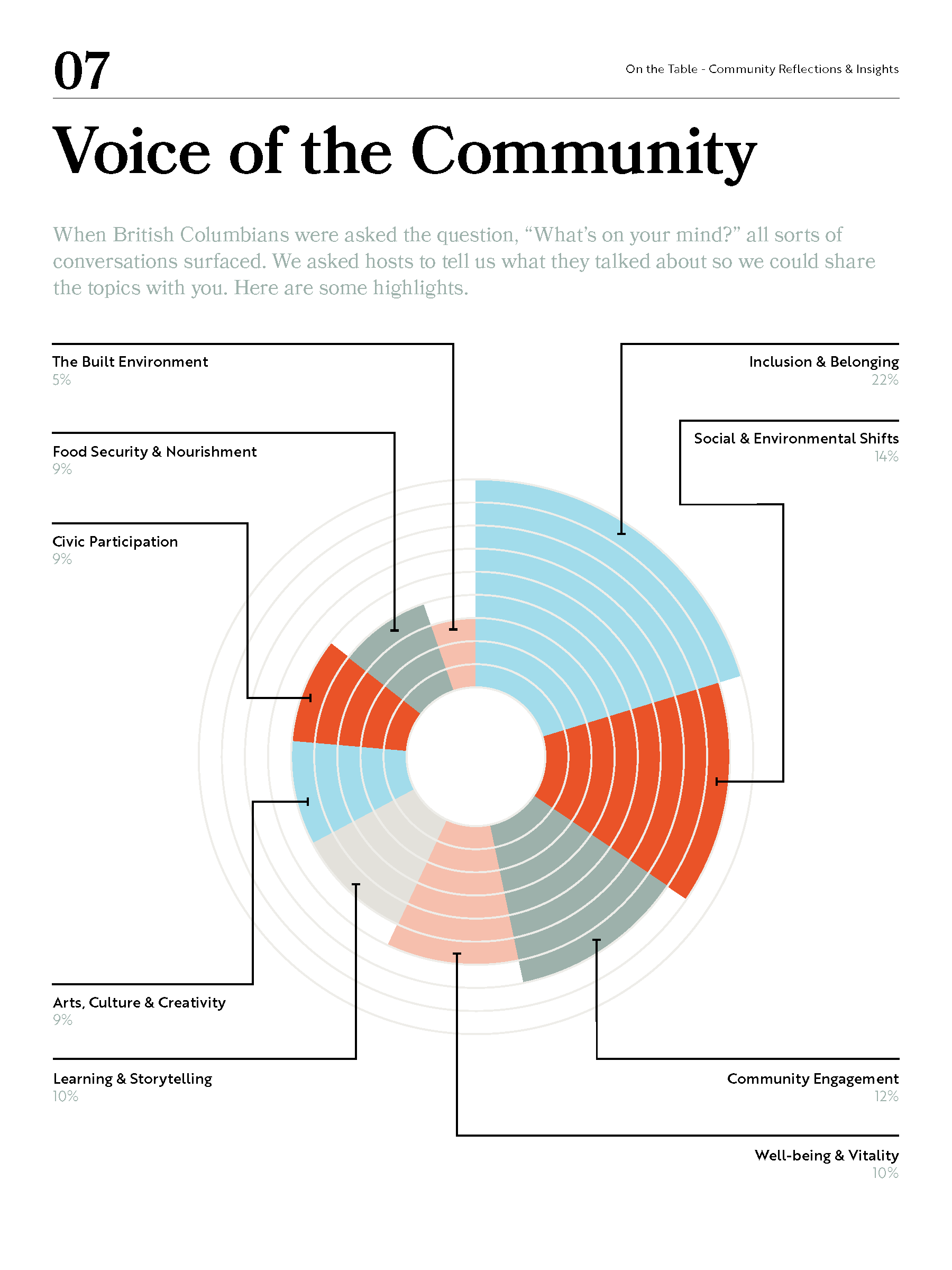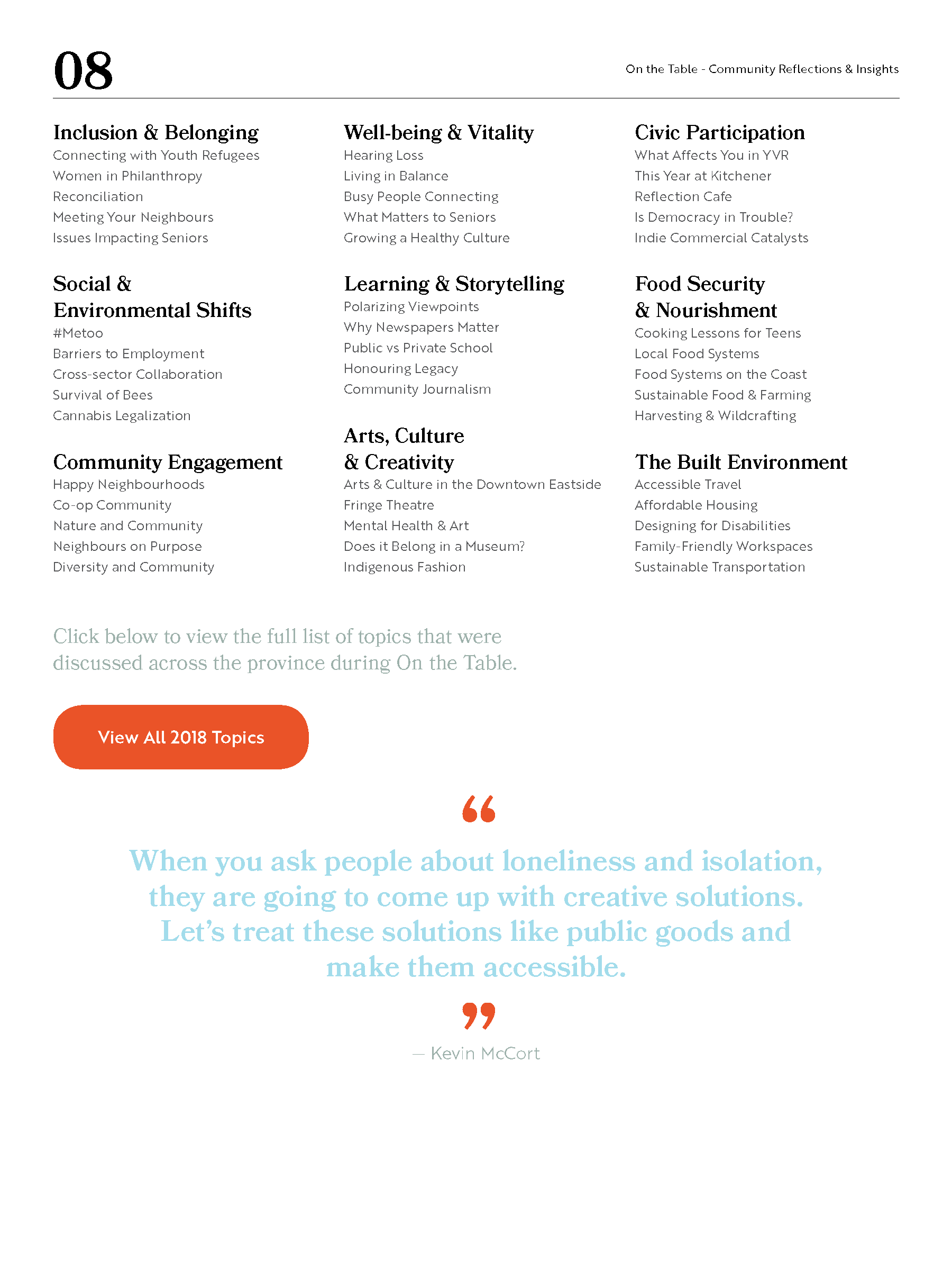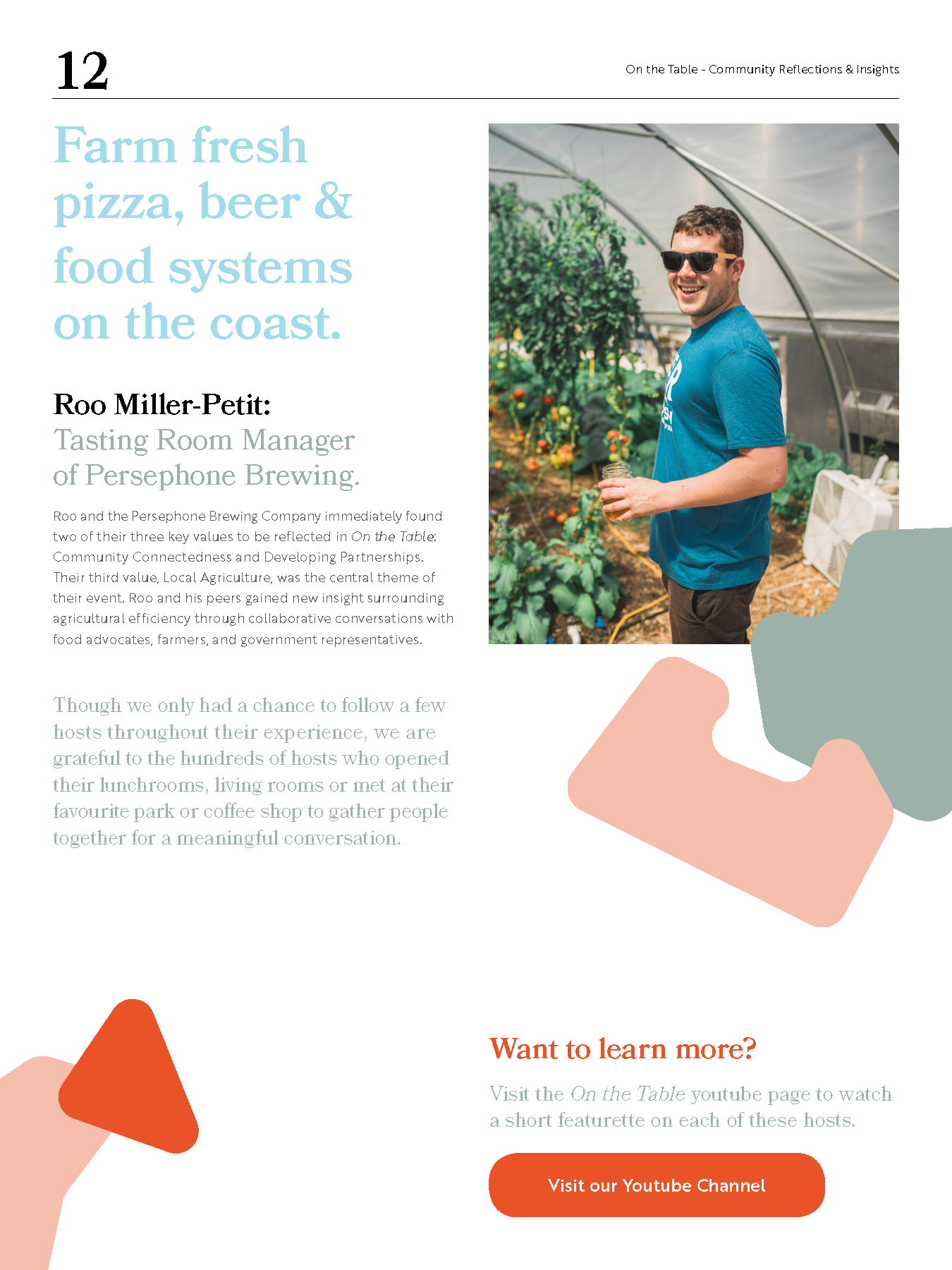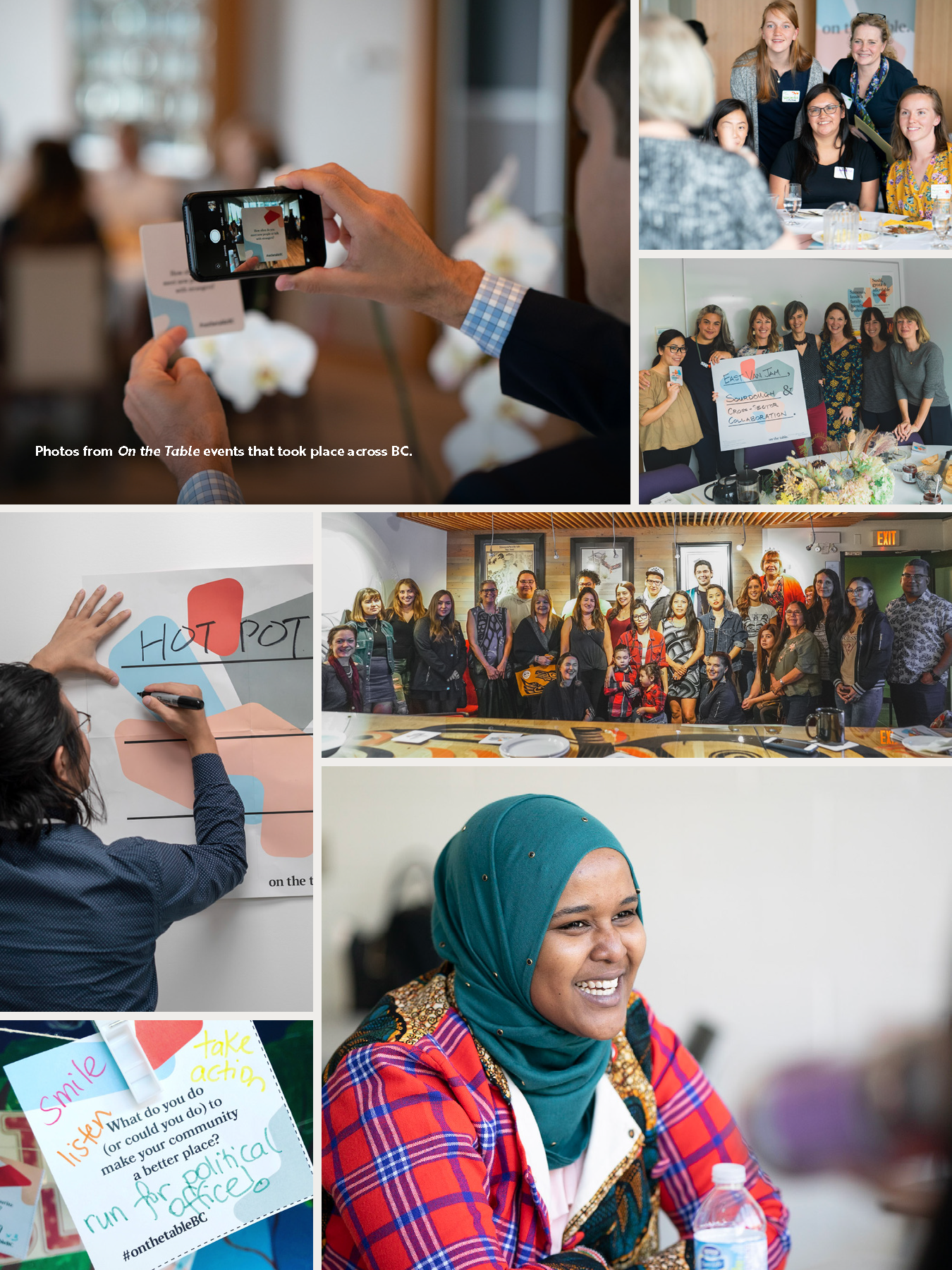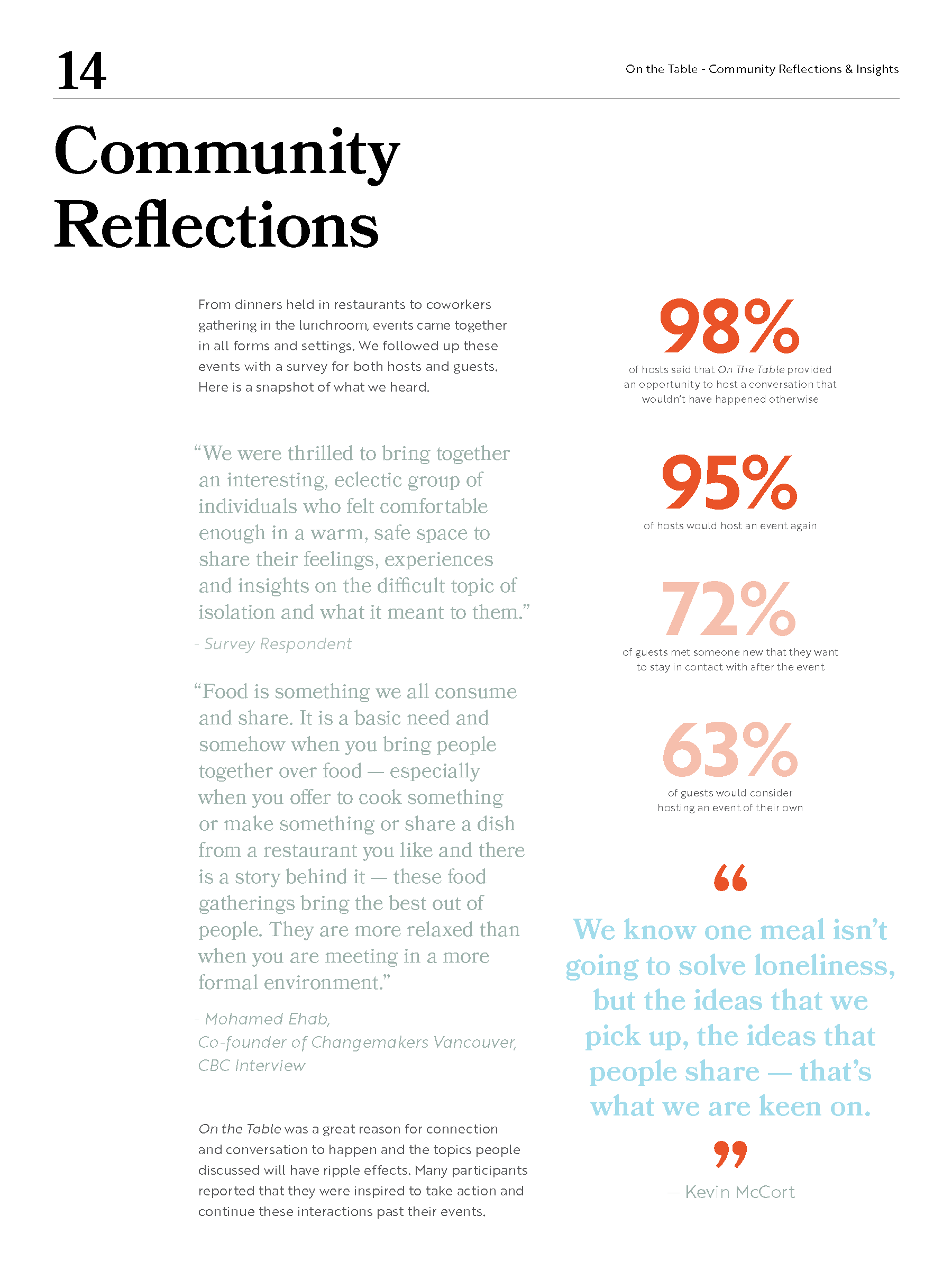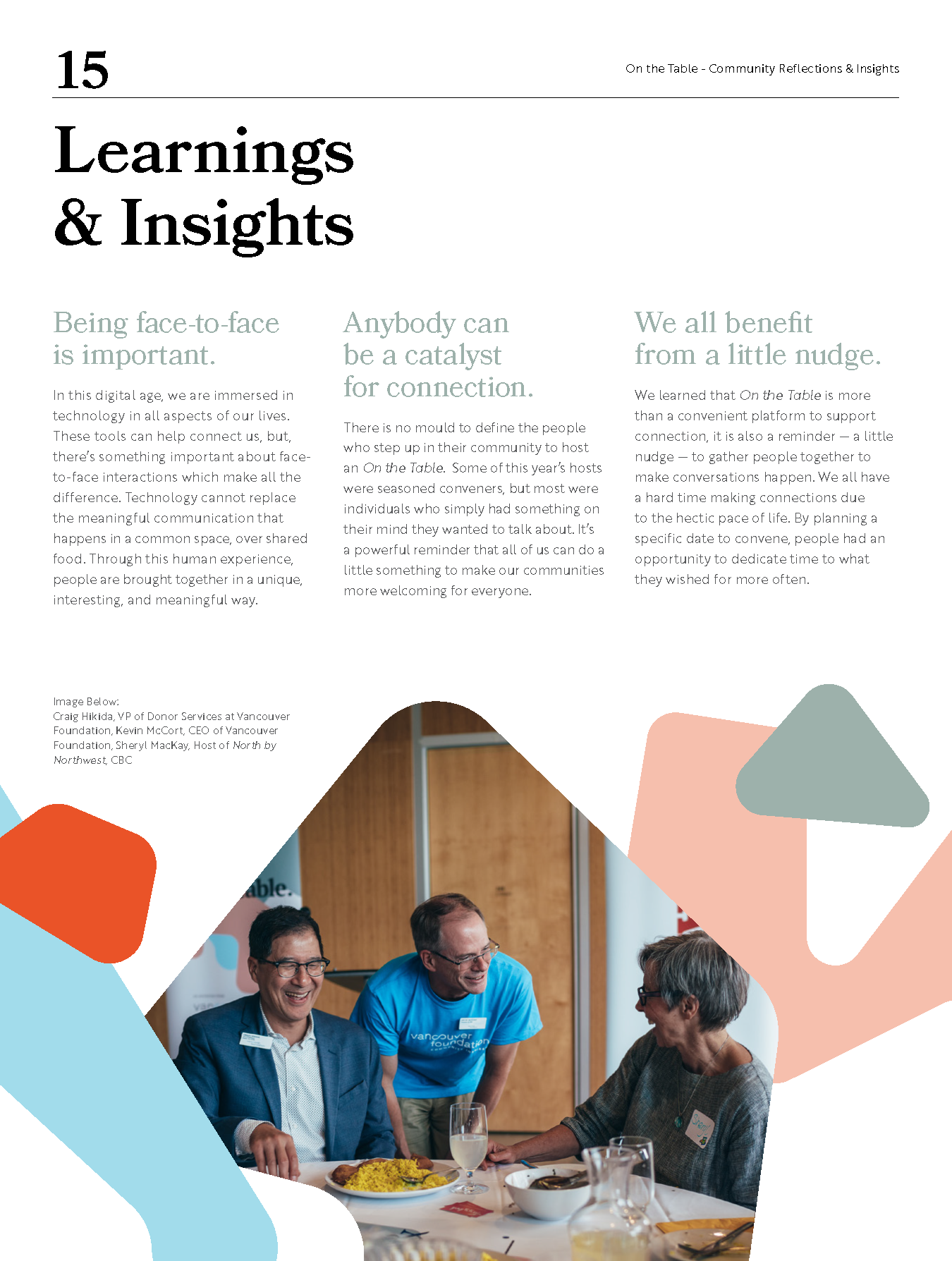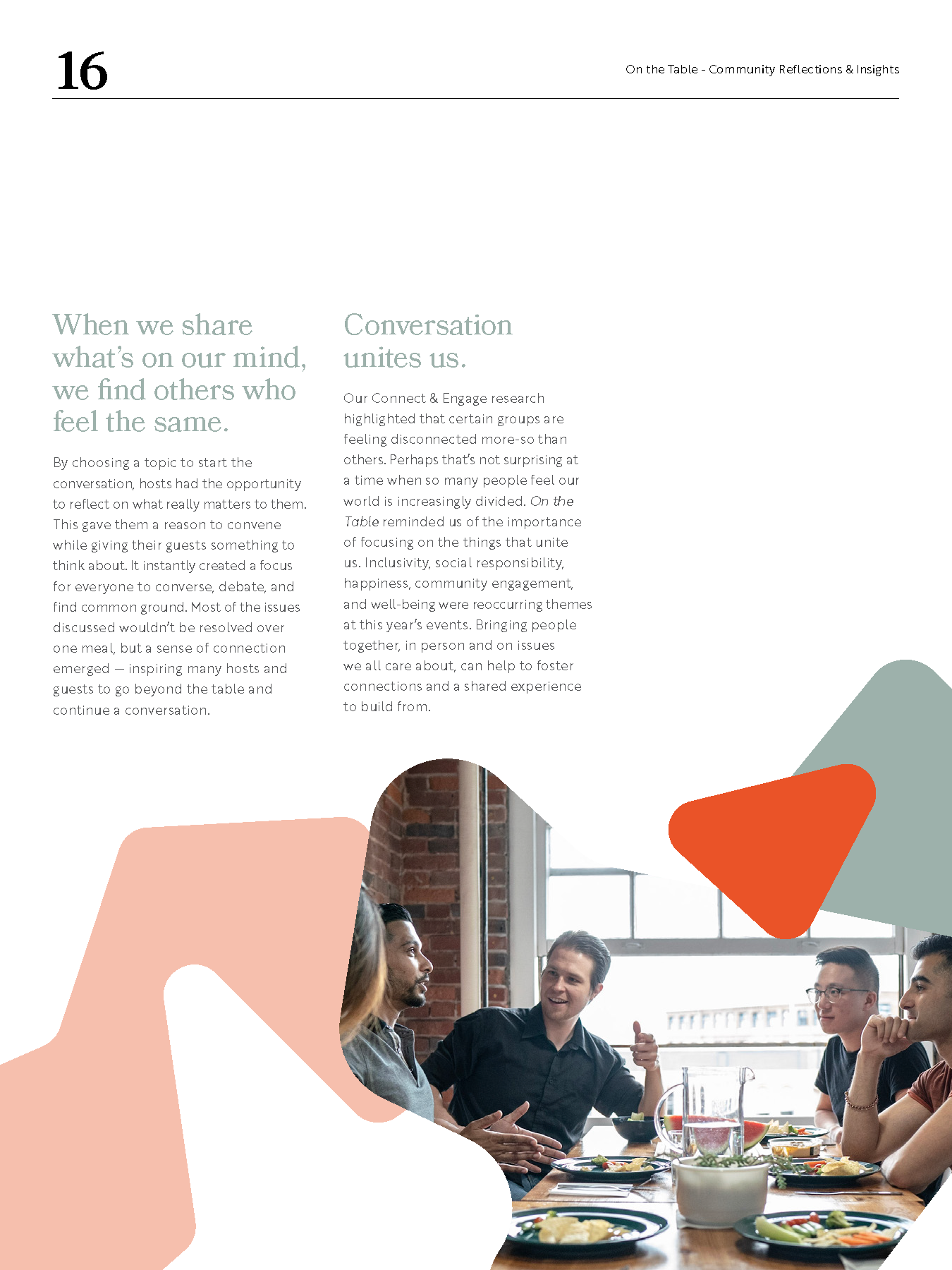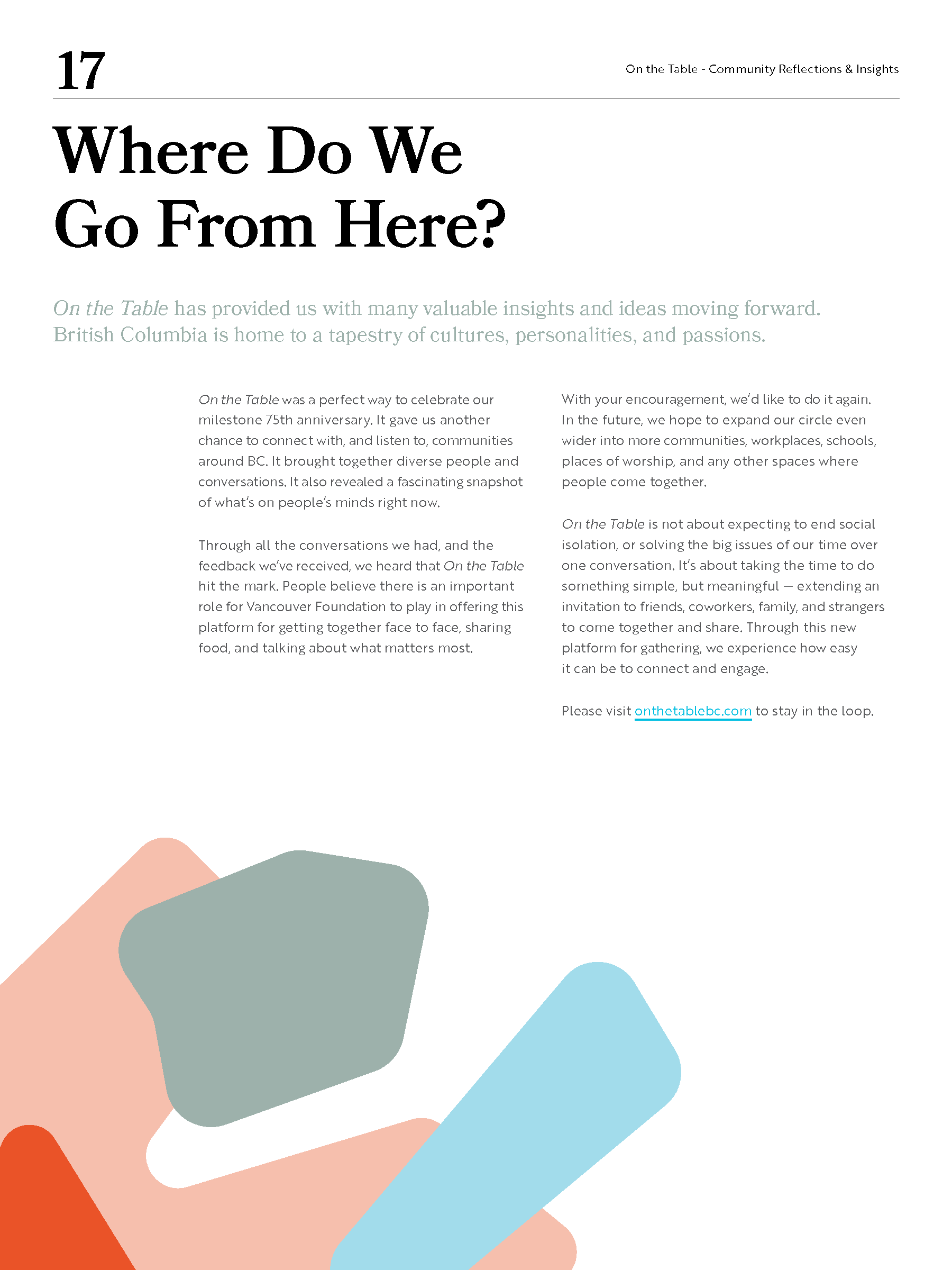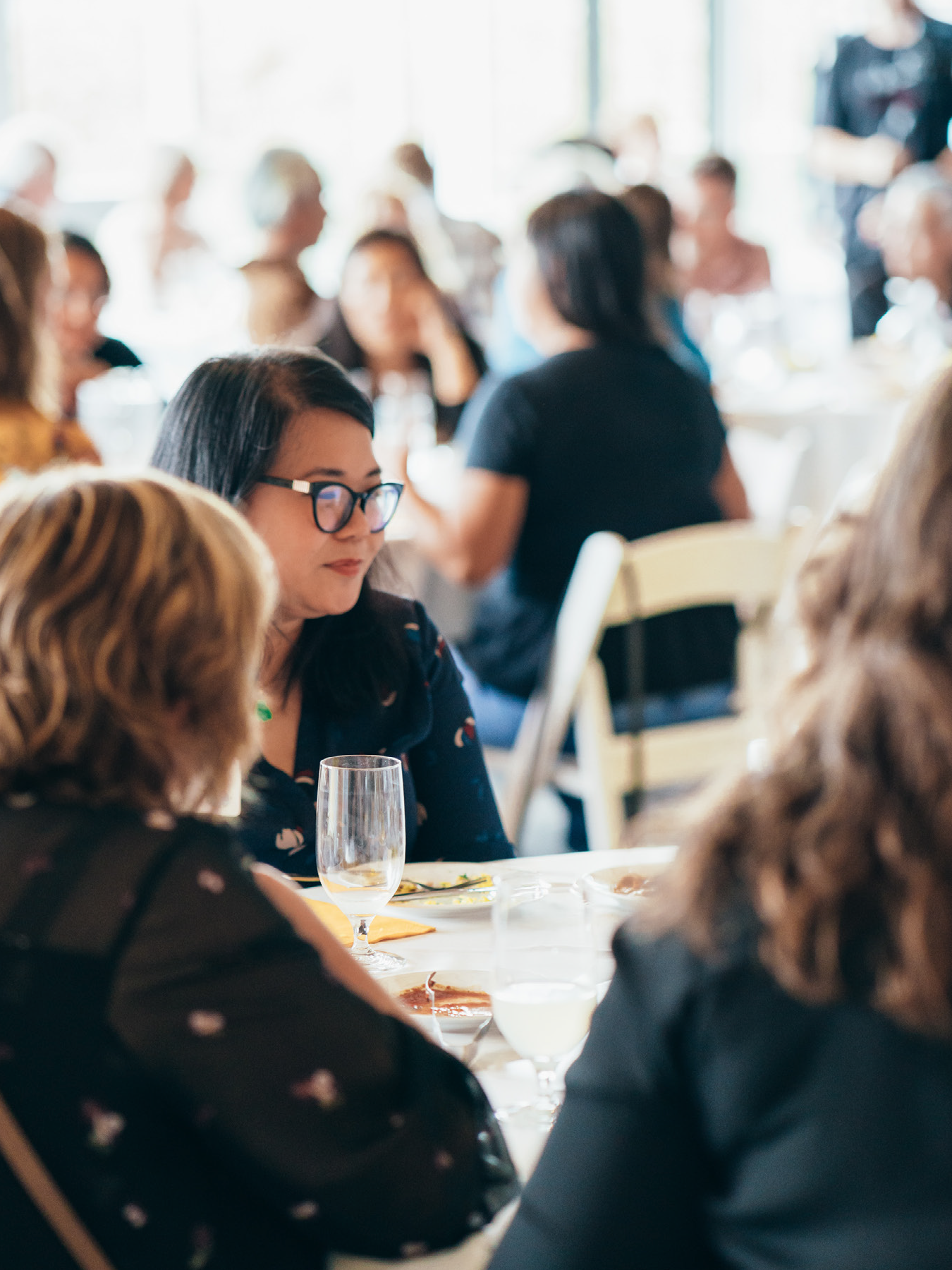 Challenges:
 Reaching Target Demographic, Accurately Conveying Voice of Organization, Storytelling, Community Engagement Development
Key Learnings:
 Participating in On The Table BC through the perspective of a copywriter provided invaluable insight into how to promote community engagement through written-word. The knowledge acquired through this experience has informed initiatives which followed such as volunteer work with CreativeMornings Vancouver and the development of Drawing Thanks.