This project addresses material waste through the act of social upcycling, while proactively combatting socioeconomic issues in the city of Vancouver. Through the fluid relationships of a material bank, project lab, retail stores, and community interaction space — opportunities for innovation and problem solving will encourage zero-waste initiatives which promote local action with a global mindset.
Significance:
Material waste is an urgent problem which continues to contribute to rapid global warming. This project provides an opportunity to both understand the value of what society has deemed as "junk," while also educating the public on how to best use and reuse their resources.
Completed with Thanks to:
Mentor, Gerry Shinkewski, SSDG; Advisor, Darcy Keester, Upcycle Vancouver
Personal Duties:
Research, Implementation, Spatial Planning, Material & Furniture Selection, Millwork Design, Construction Drawings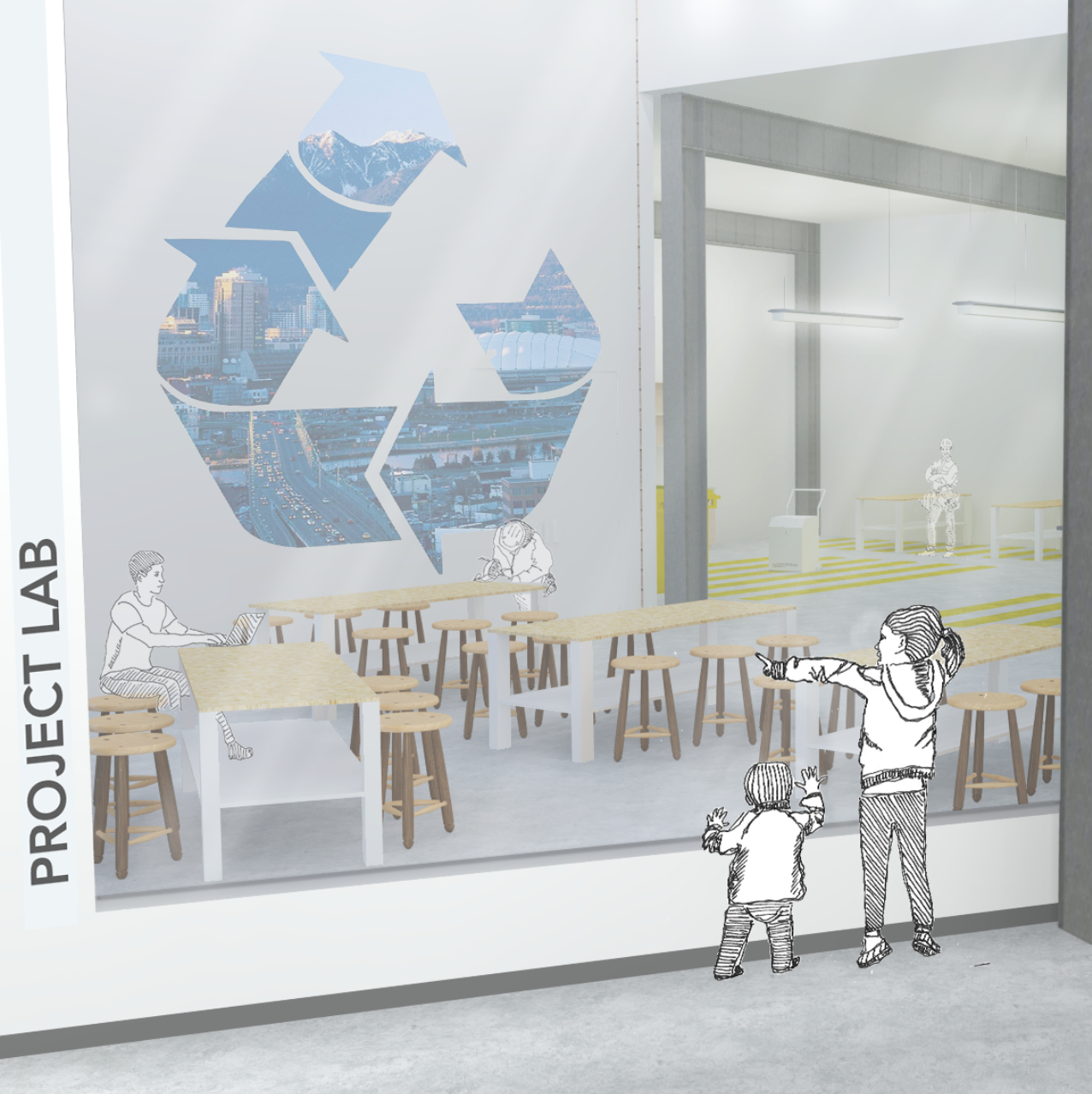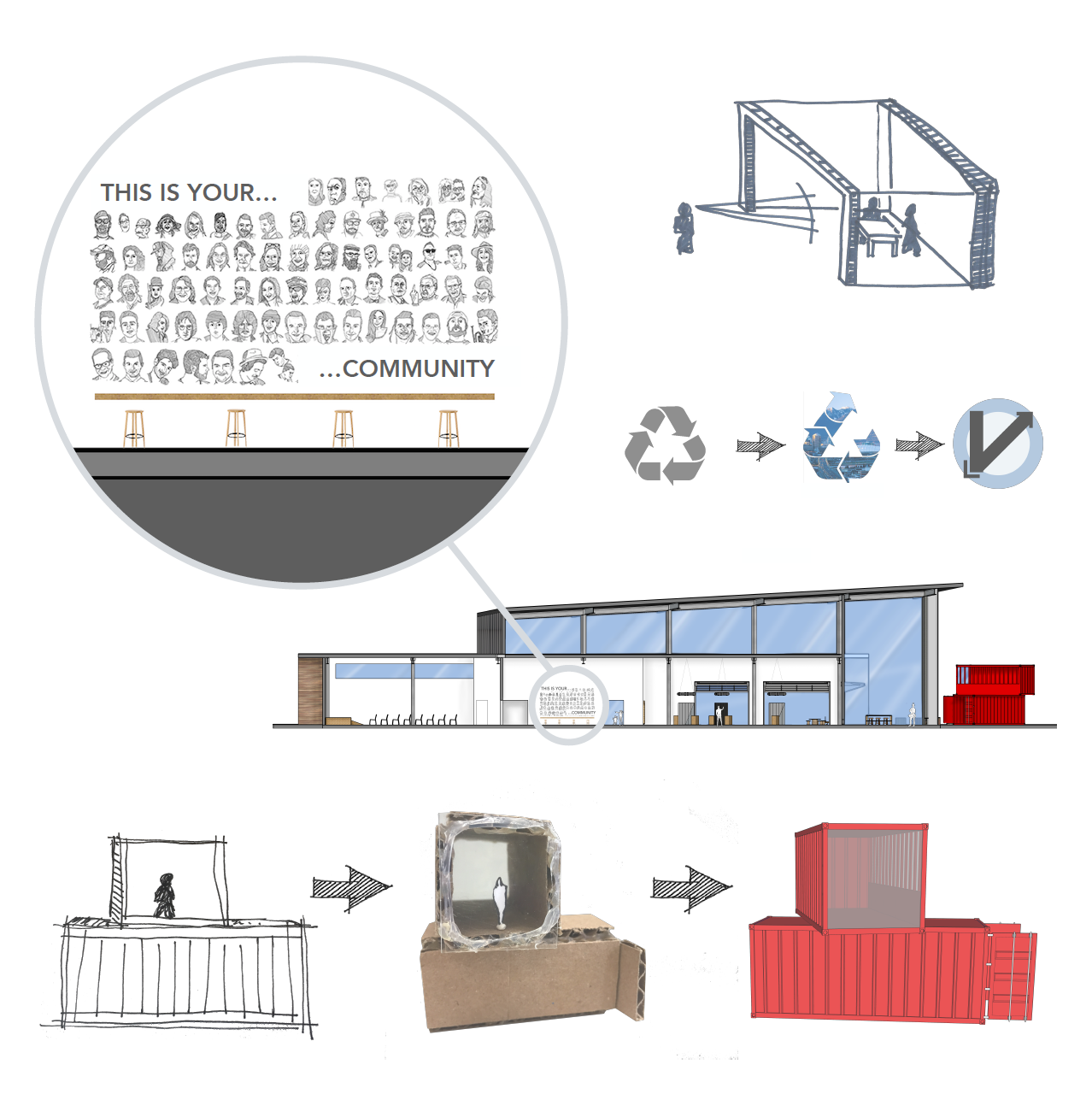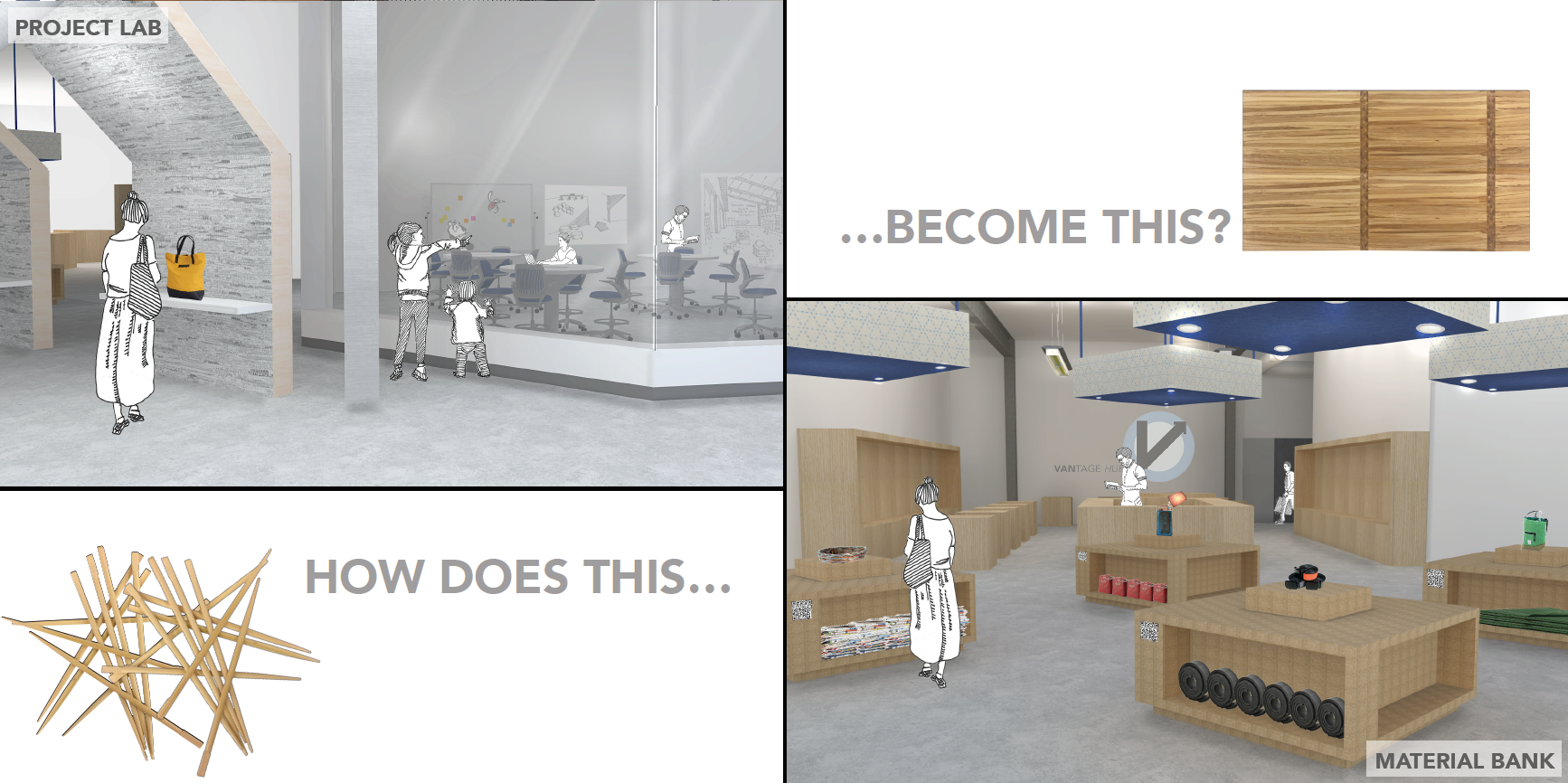 Challenges:
Case Studies (Abroad), Cultural Authenticity, Financial Structure, Safety Precautions
Key Learnings:
VANtage Hub provided me with a new level of confidence as this project was completed in its entirety as a solo venture. Throughout development, it was made incredibly apparent that this is a facility which Vancouver lacks and can deeply benefit from. It also reaffirmed my commitment to sustainable design — pushing me to explore material life-spans in a cradle-to-cradle approach, rather than established, conventional crade-to-grave procedures.
Additional Readings Available Upon Request