"What Makes a Maker?" is a cultural exhibition on makers, tinkerers and do-it-yourself minds of Vancouver. While exploring various sub-cultures of the city, this culture stood out as a strong up-and-comer in Vancouver. With locations such as Maker Labs and events such as Vancouver's Mini-Maker Faire, this sub-culture provides much to learn for onlookers. This space looks to tell the story of not only the products resulting from maker-efforts, but also the stories behind the makers, themselves.
Significance:
This project sheds light on an integral culture found within the city of Vancouver: the maker culture. This community is creative, innovative, and greatly impacts the local economy. "What Makes a Maker?" not only explores amazing maker creations, but also the stories of the individuals who created them.
Case Studies Conducted:
MakerLabs, Vancouver Tool Library, FabLabs, Konisa Studio
Personal Duties:
Cultural Exploration, Research, Space Planning, Programming, Rendering, Construction Drawings, Presentation Package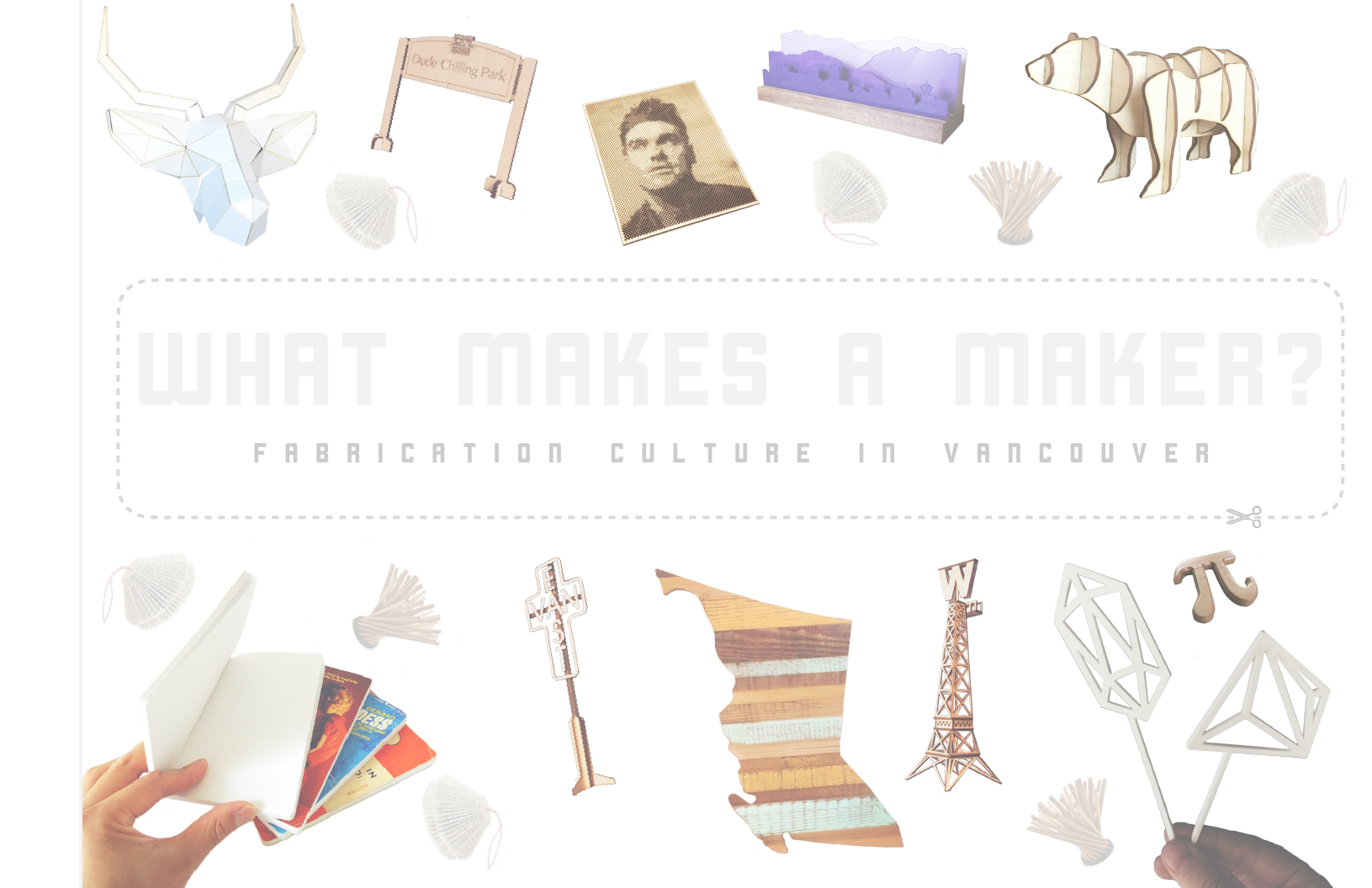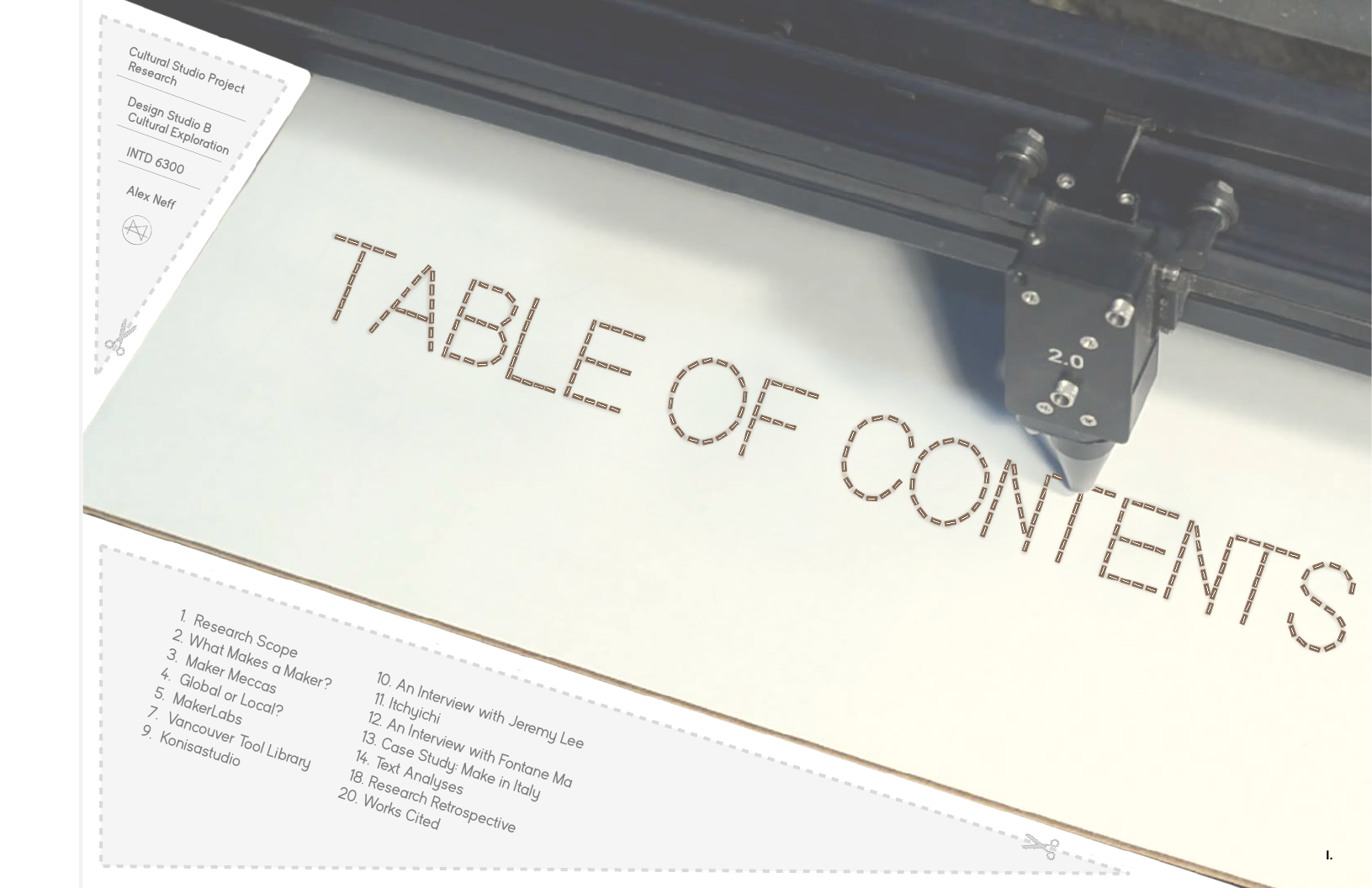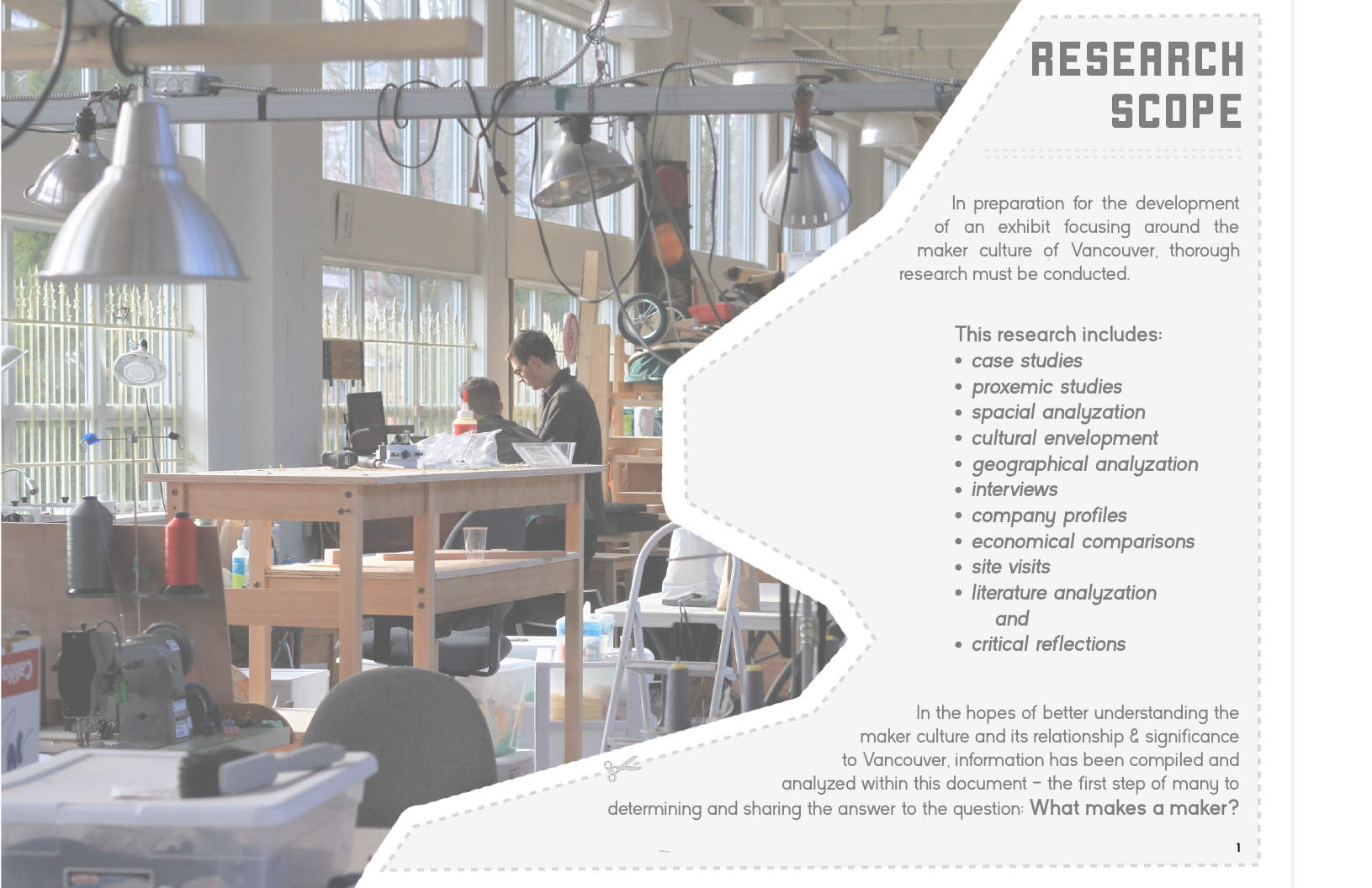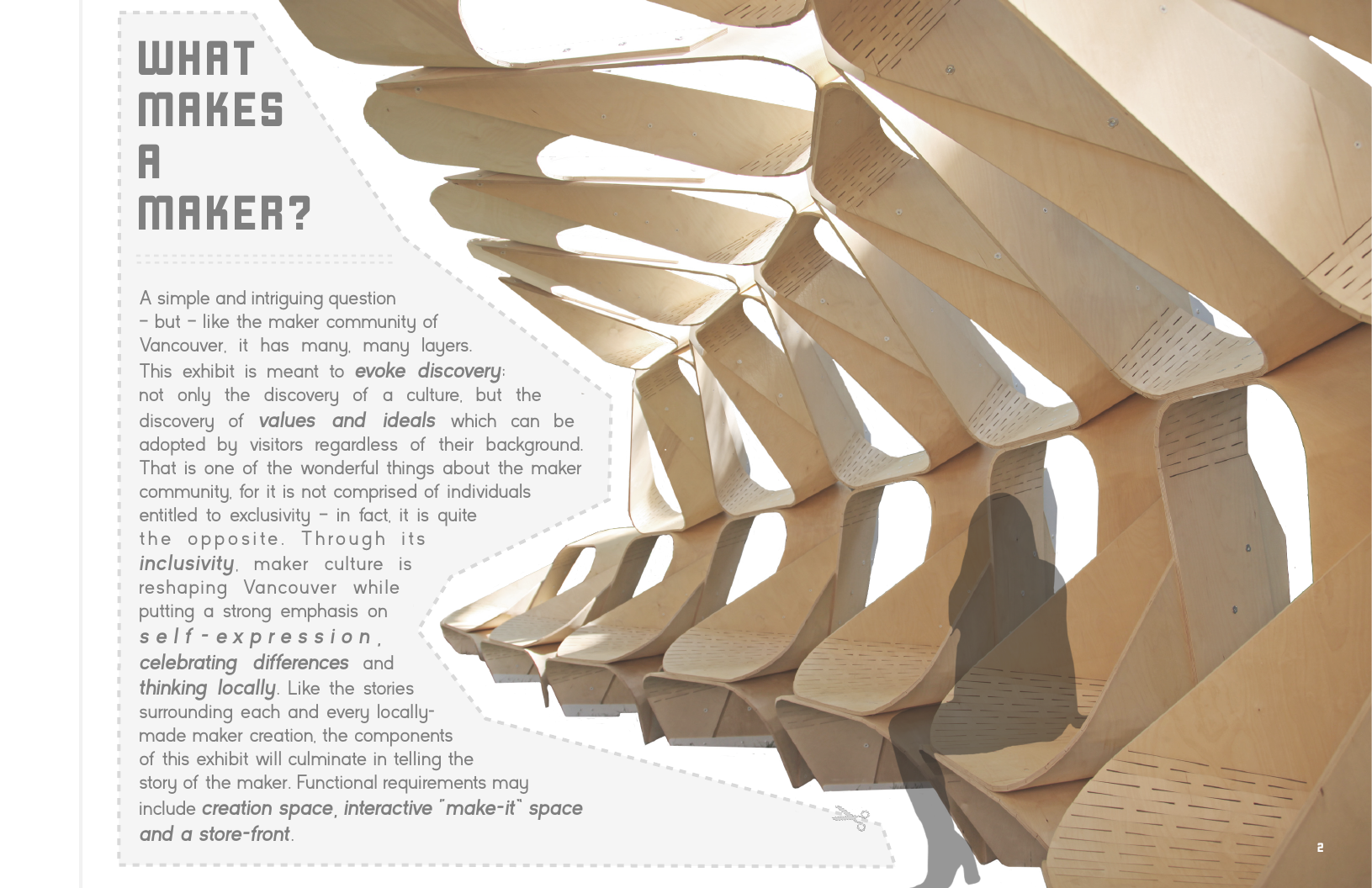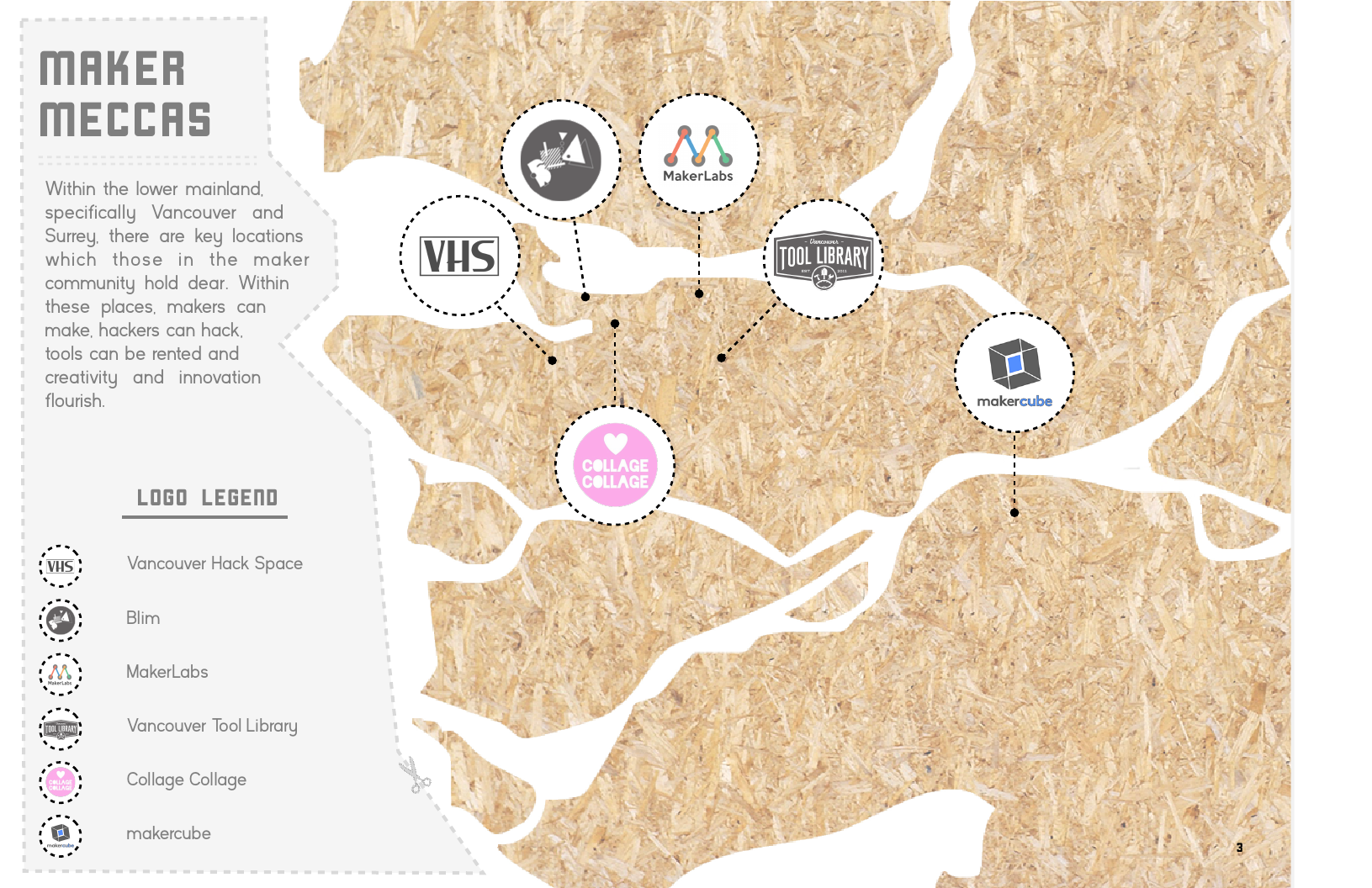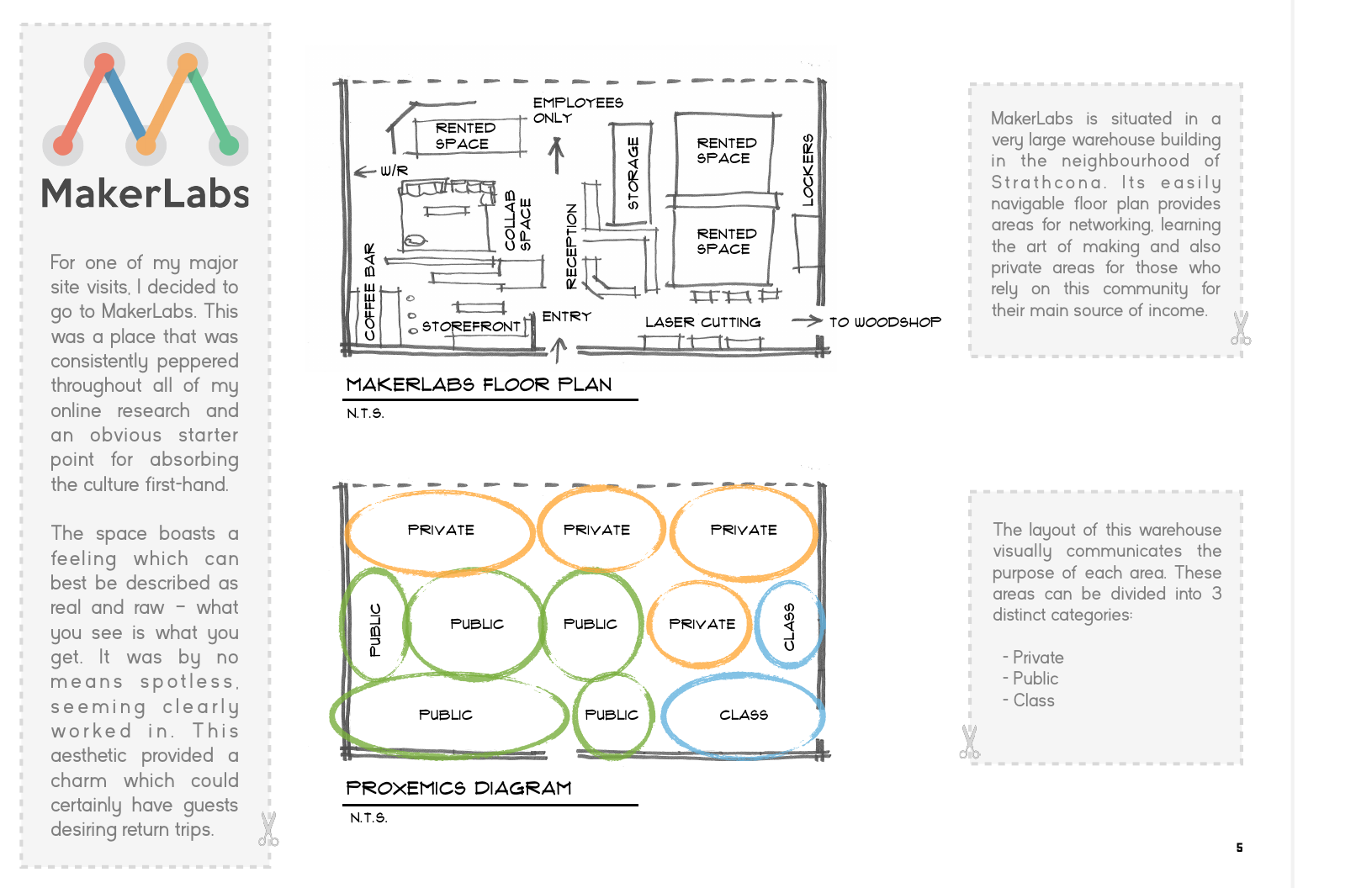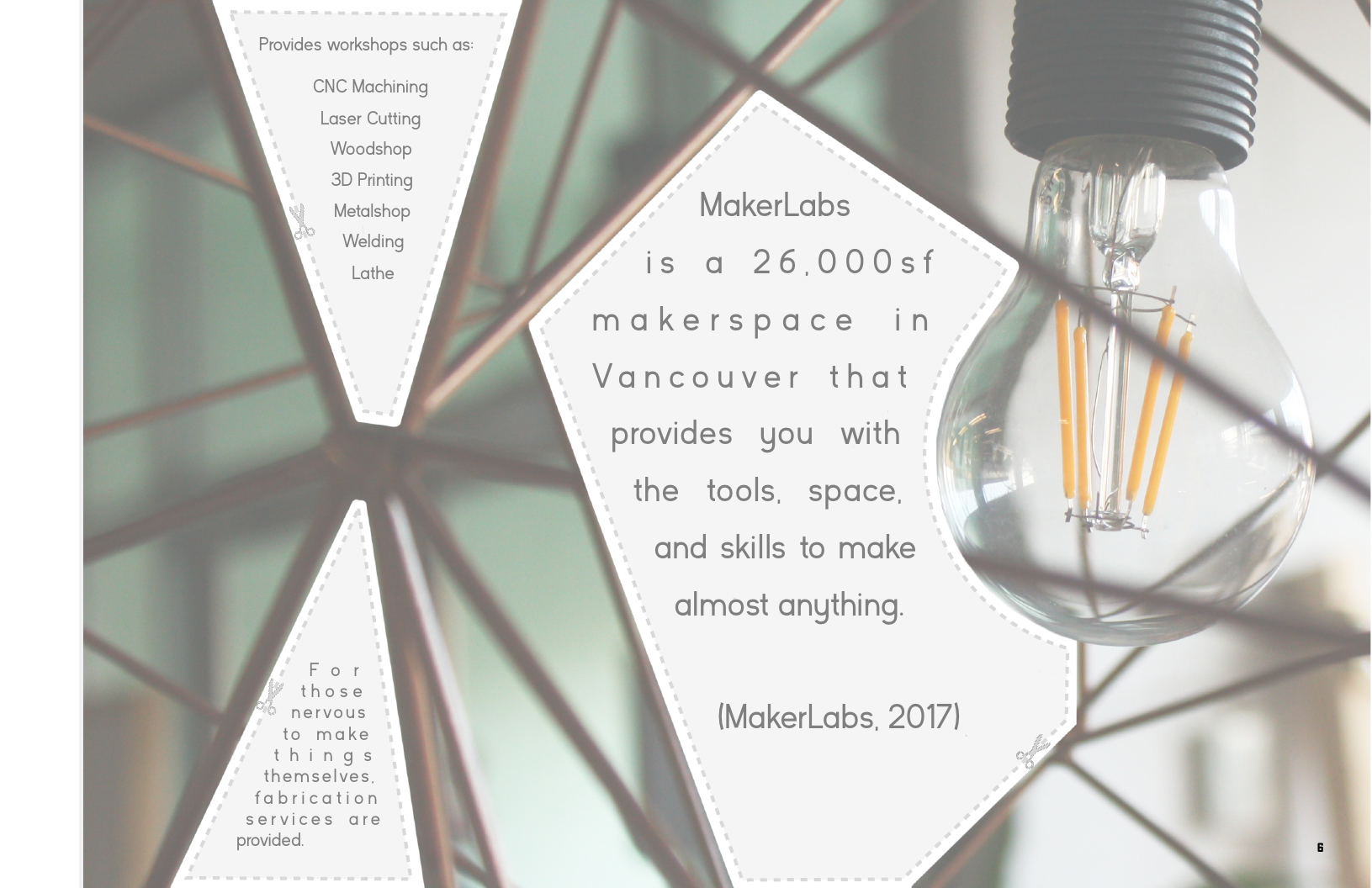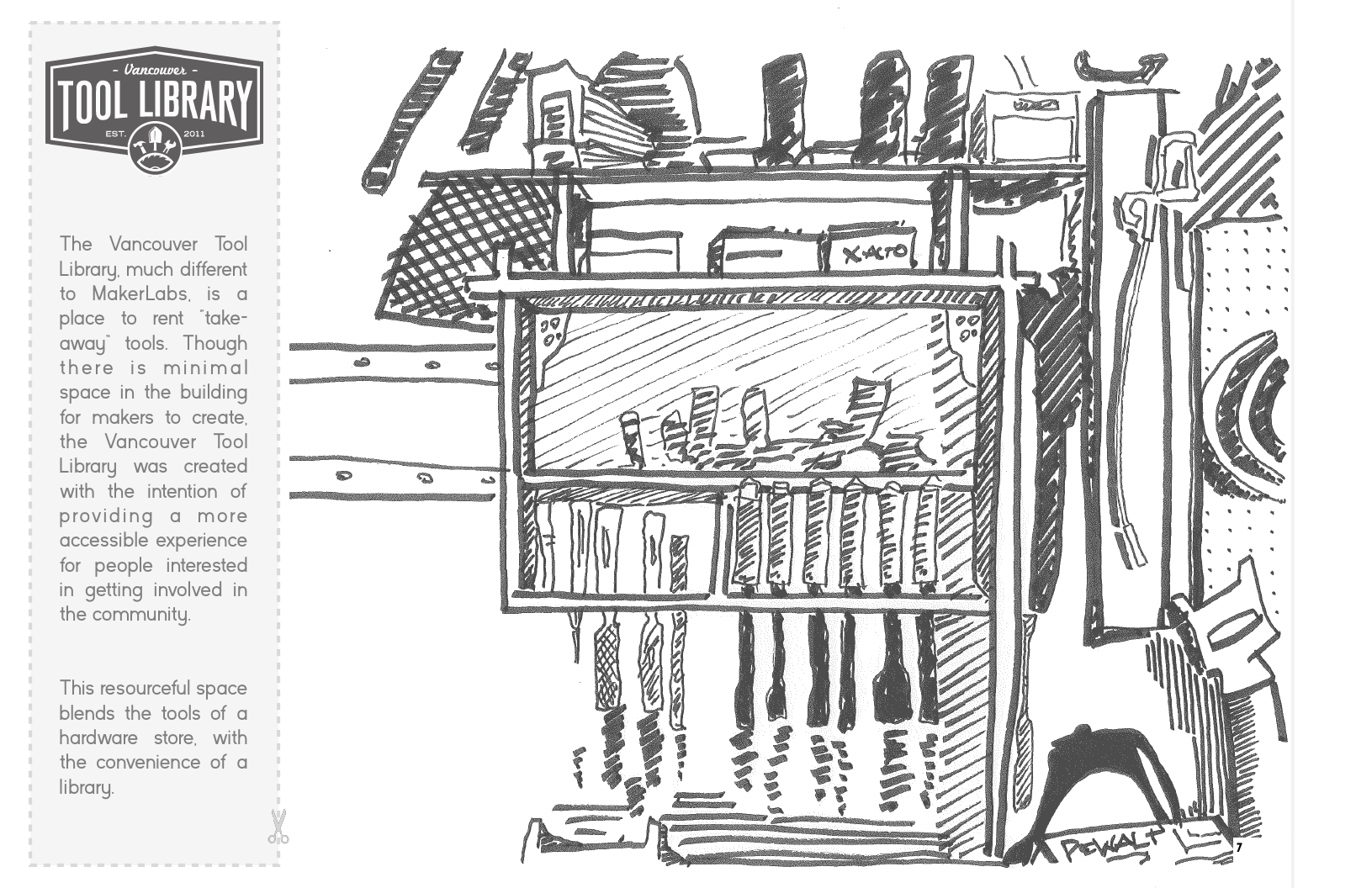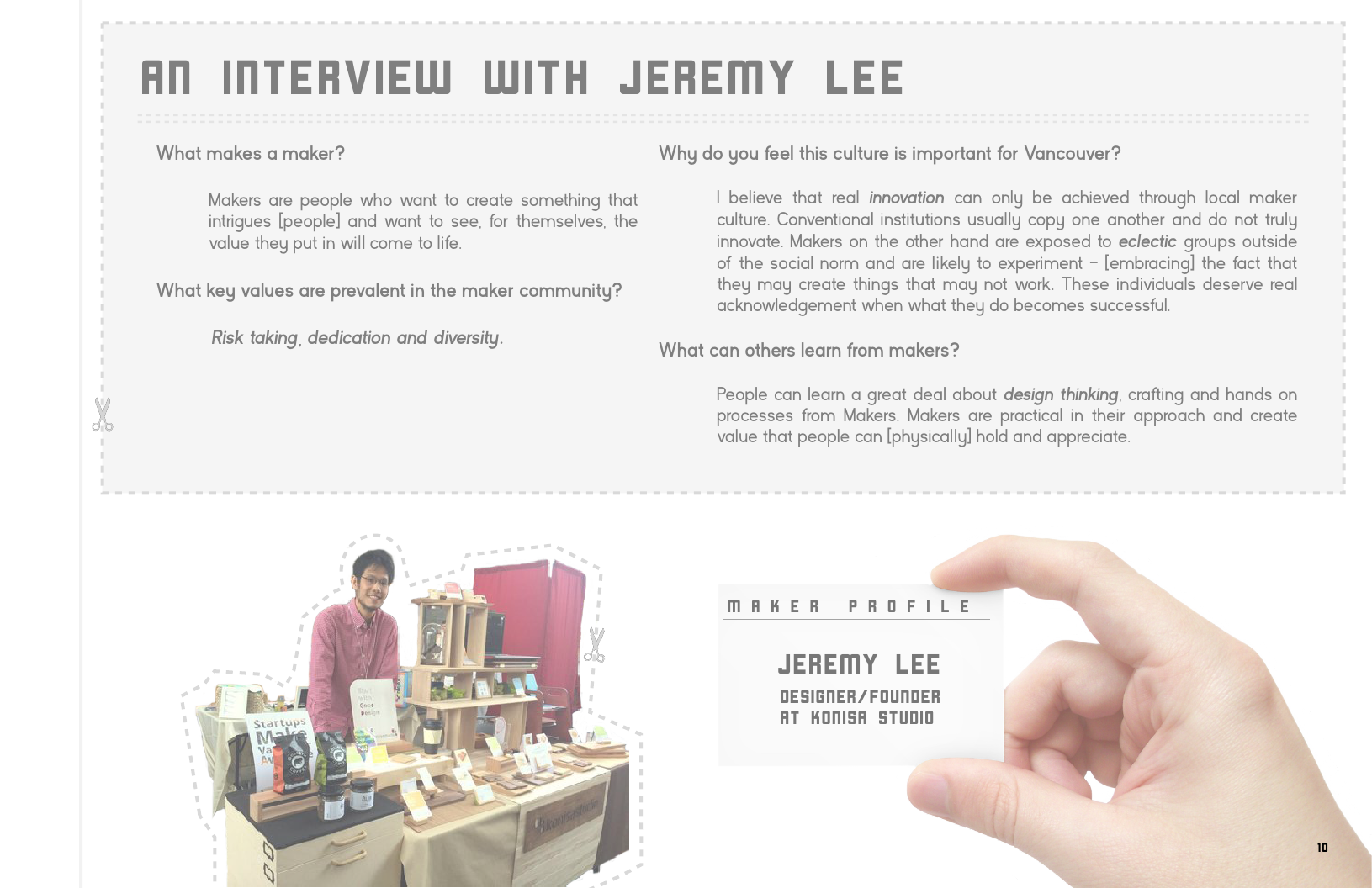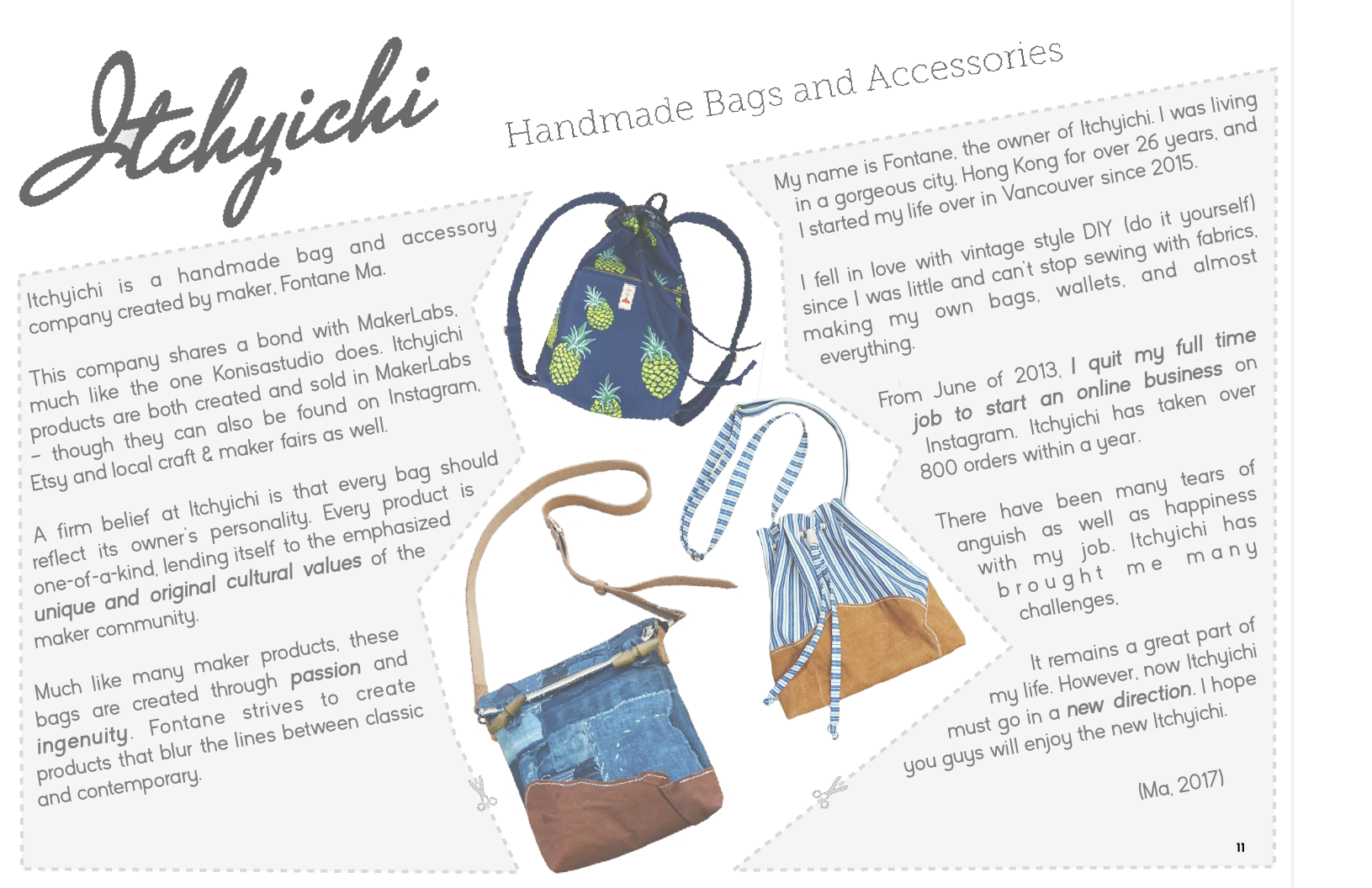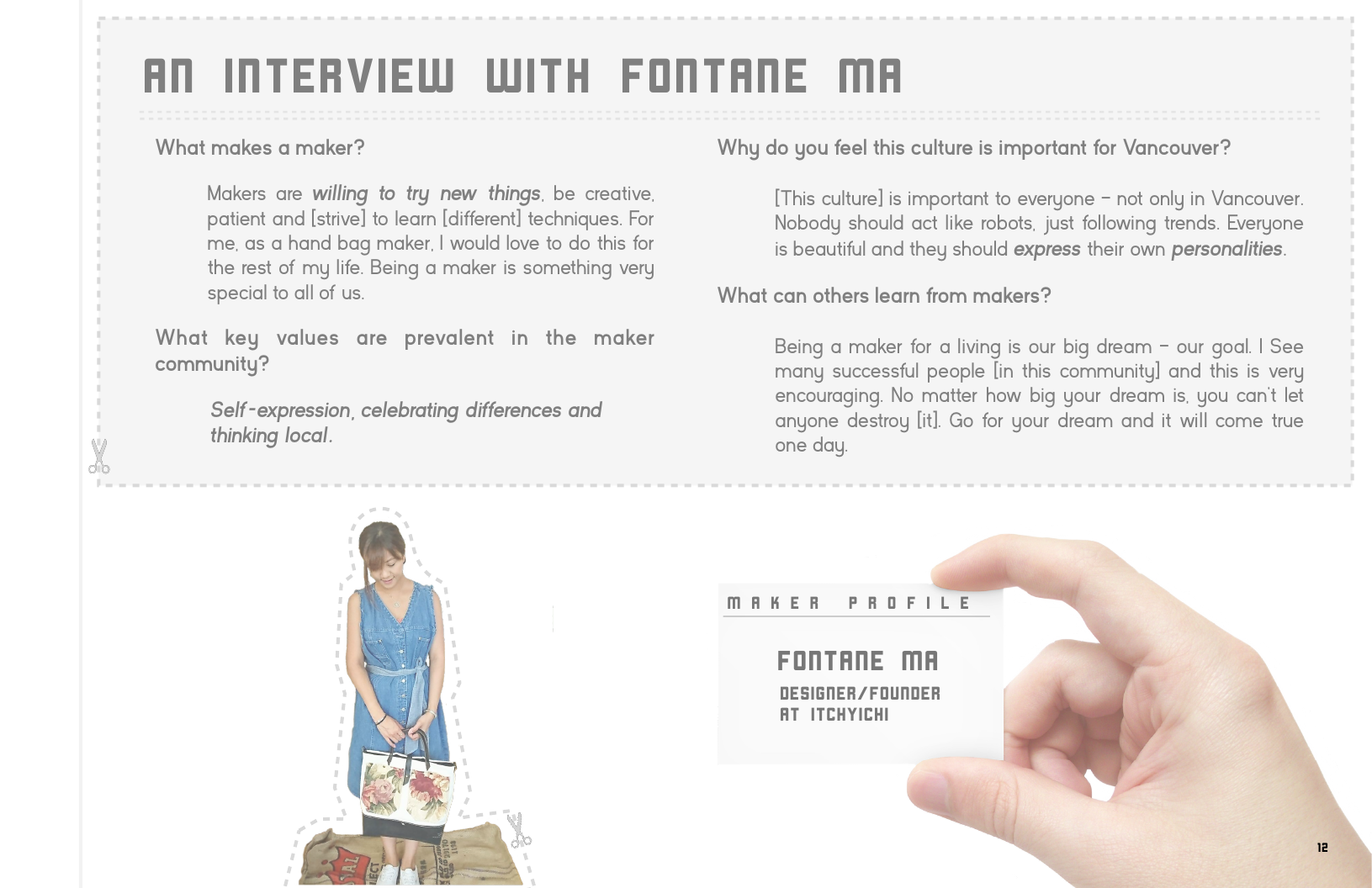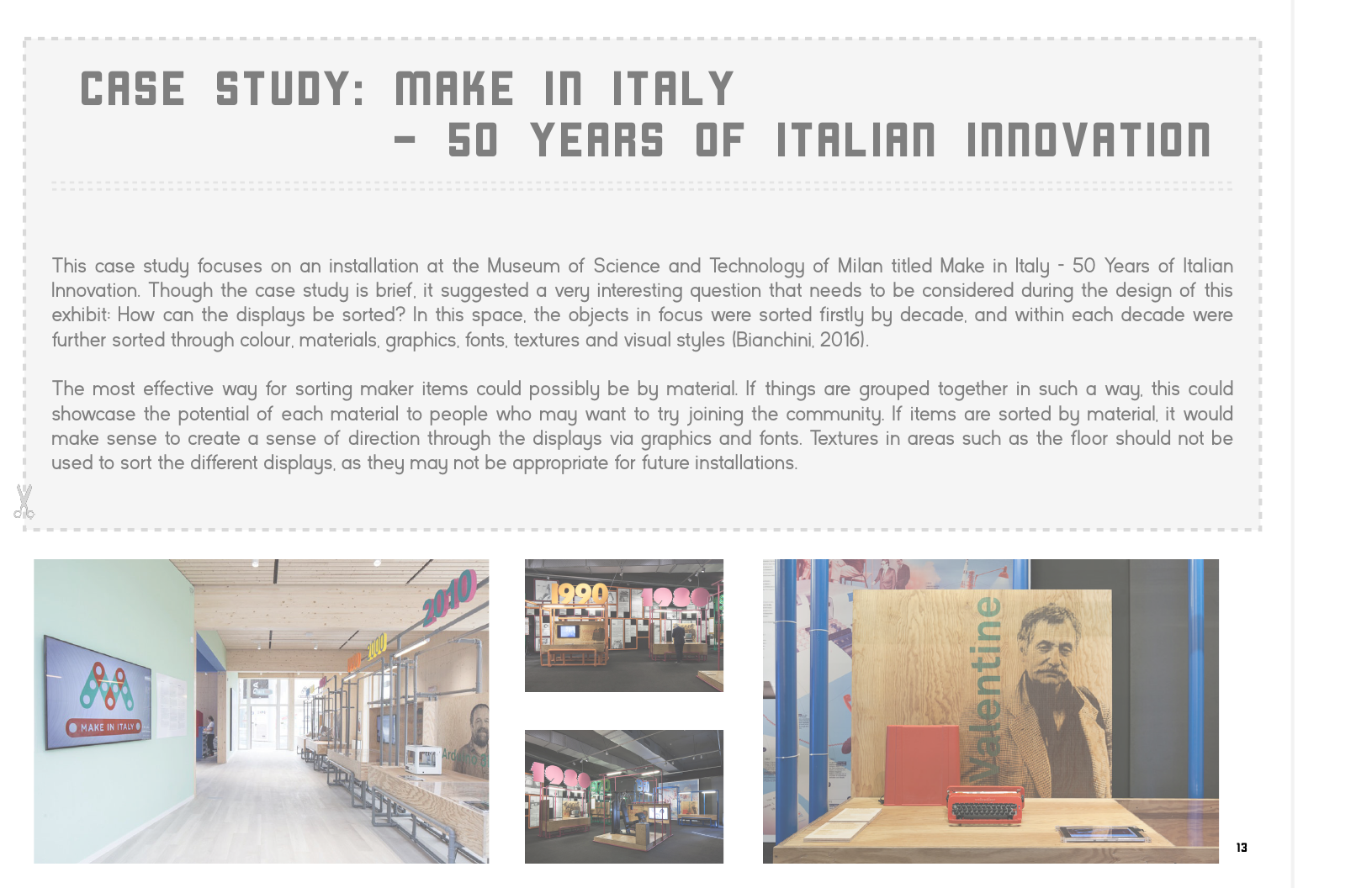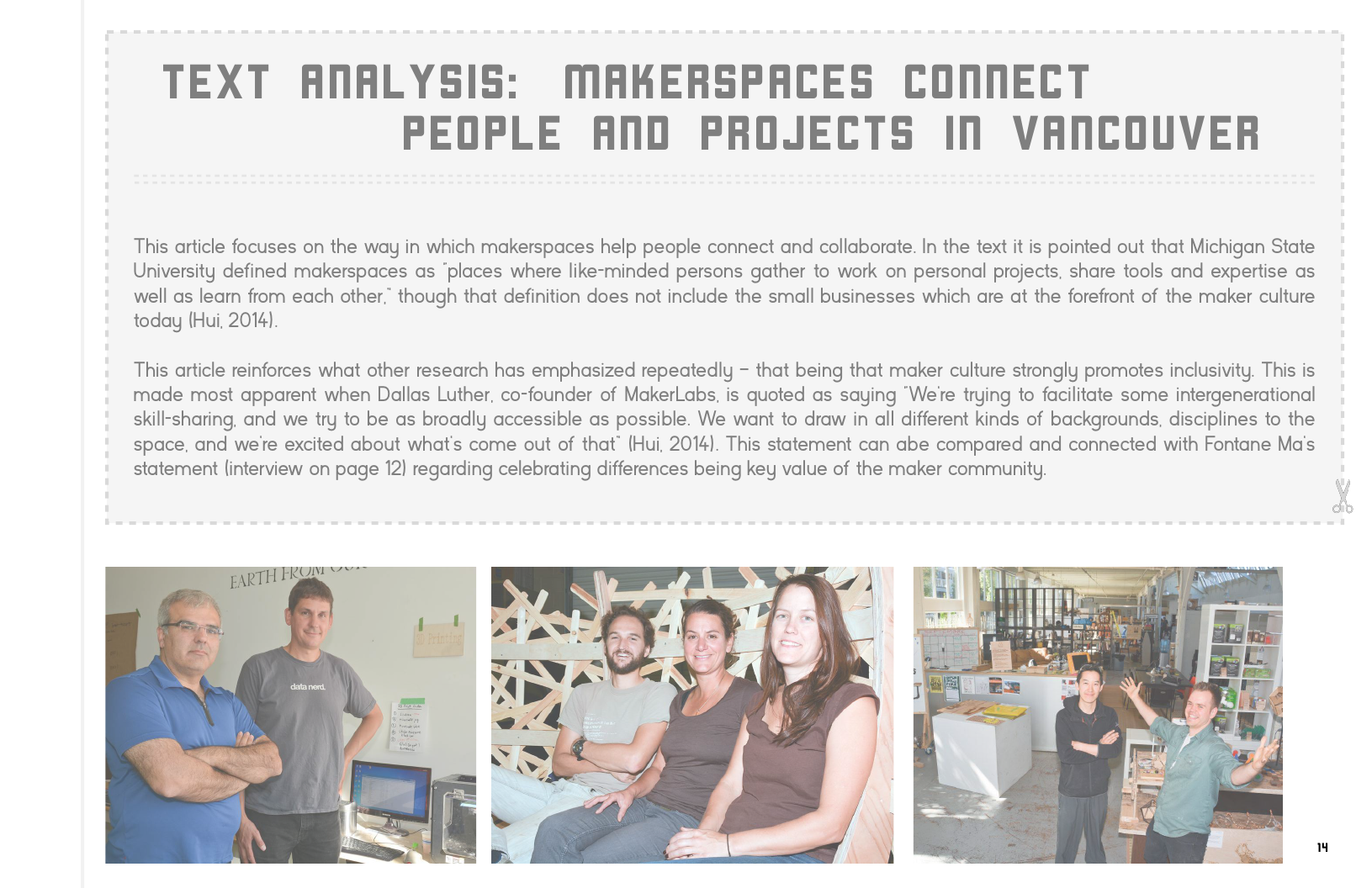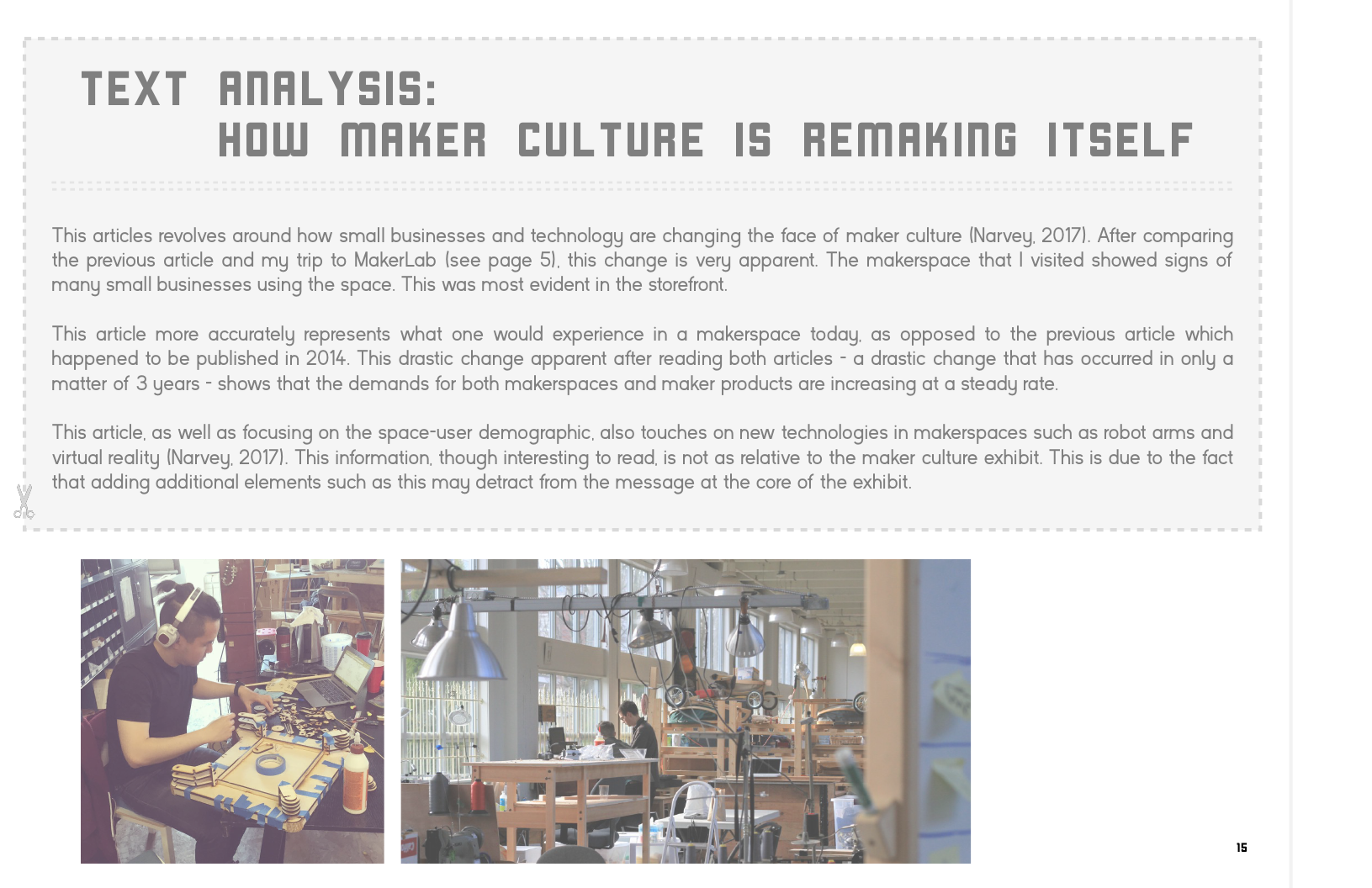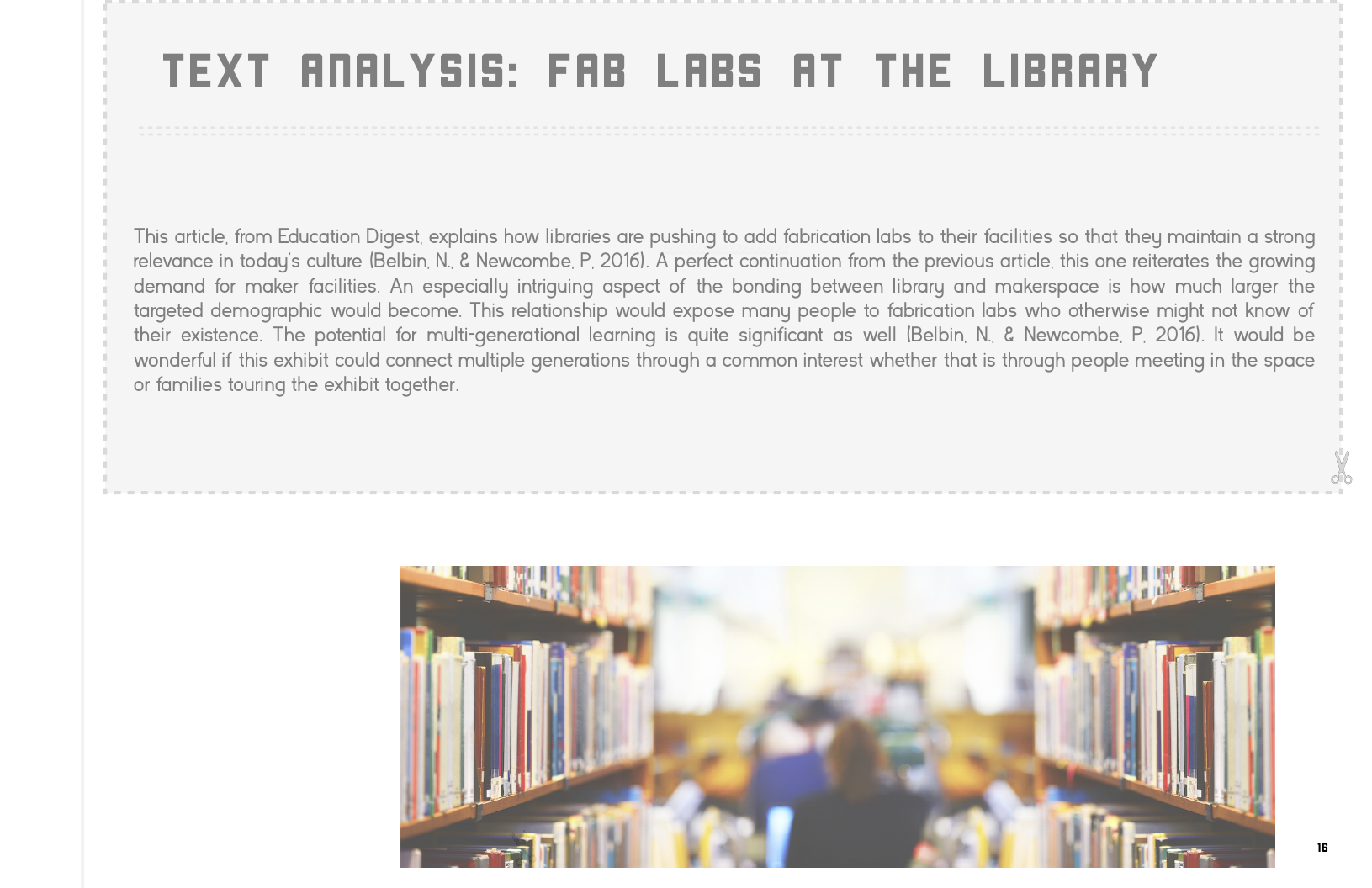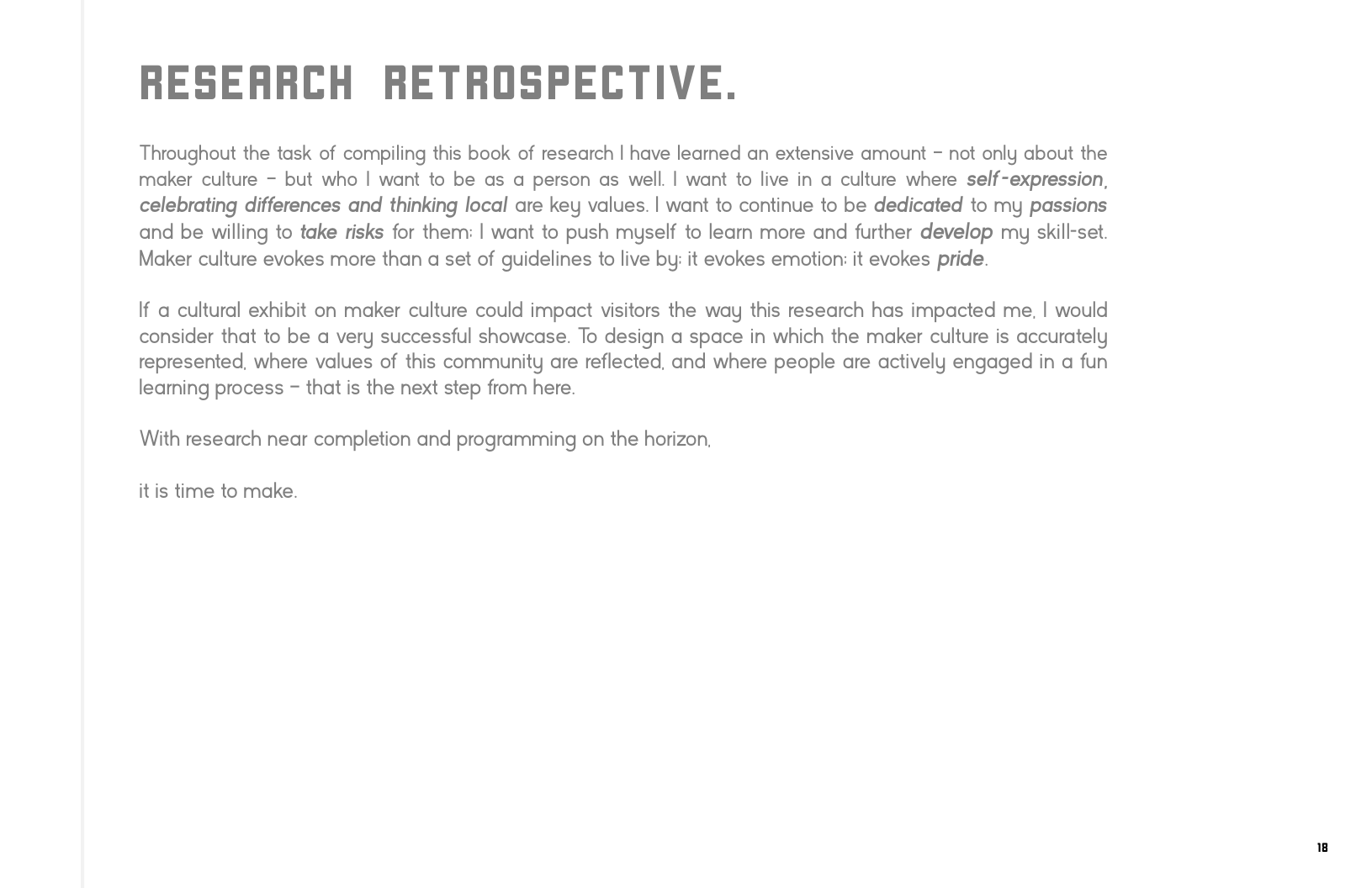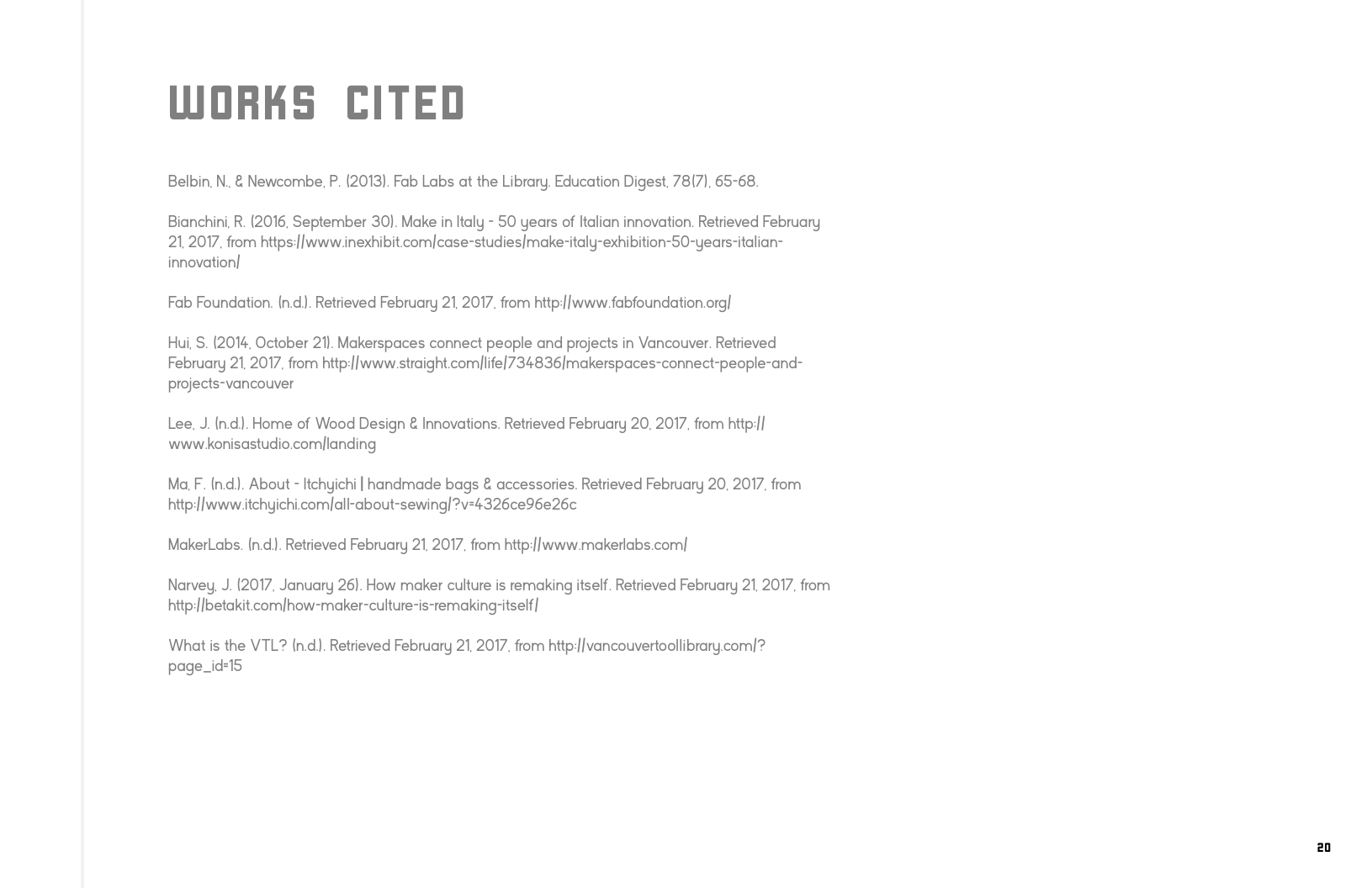 Challenges:
Cultural Research, Qualitative & Quantitative Research, Case Study Analysis, Scale
Key Learnings:
This exhibition provided the opportunity to explore a culture far beyond surface level. Intensive research informed the design by revealing the importance of both maker and product — adding a richness to the exhibition features which tell personal stories of makers alongside their creations. By focusing on personality, this exhibition provided both a window into the incredible culture of Vancouver makers as well as an extending hand which provided guests an invitation to join in and become part of the highlighted community.