Locals Lounge is a live showcase of Vancouver-based musicians.  With the historical Railway Club stage as its base of operations, this concert series looks to explore not only the Vancouver music scene, but also the people belonging to it.
Significance:
 Locals Lounge acts as a beacon of support for passionate musicians trying to make ends meet in a city which is not known for its musical identity. This live show series provides a platform for artists to come together, collaborate, and interact with those eager and willing to explore what Vancouver has to offer musically. By incorporating interview segments into the performances, Locals Lounge offers an opportunity for audiences to connect with the musicians behind the songs⁠—creating a foundation of connectivity for this incredibly talented and passionate community.
Position:
Director of Community Engagement (ongoing)
Personal Duties:
Portrait Art, Merchandise Design, Community Engagement, External Communications, Mailing List Management, Patreon Management, Social Media Campaign Development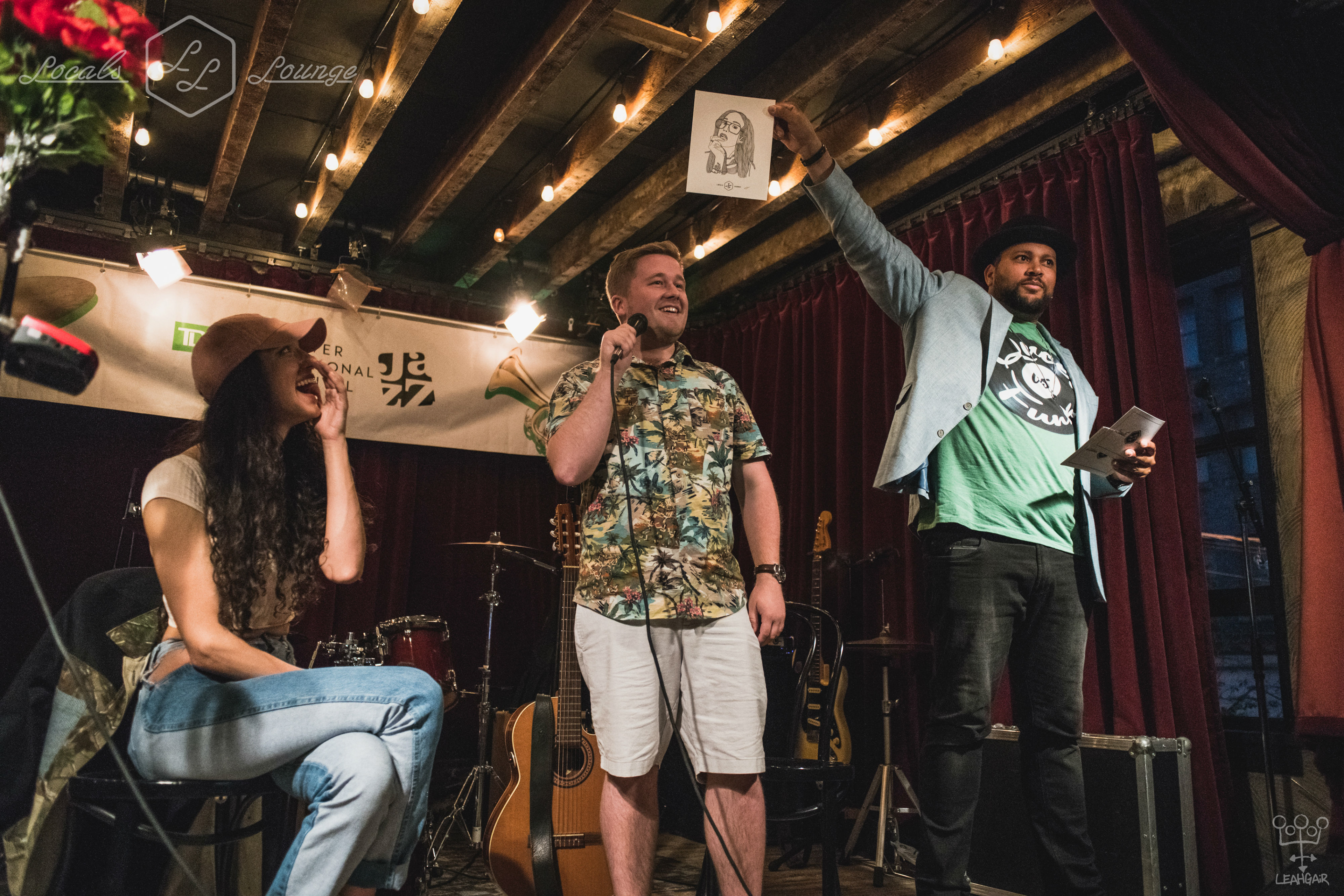 Challenges
: My involvement with Locals Lounge began as a collaboration between the organization and Drawing Thanks. In the beginning, I simply drew portraits of the participating musicians as a thank you for their performances. The collaboration was rich with symbiotic benefits for all; Locals Lounge had a new opportunity to express their gratitude to the performers and I had an opportunity to explore a community which I had not yet reached through Drawing Thanks. As time went by, my involvement with Locals Lounge expanded, introducing new challenges through the role of Director of Community Engagement. Communications and relationship building evolved from the familiarity of a pen and a piece of paper to digital media and communications, fostering pre-show conversations, and understanding how to create value for those invested which outlasts an evening at a show.
Key Learnings:
More than anything else, Locals Lounge provides me with a constant reminder of the relationship building outcomes thoughtful creativity can achieve. It has been an opportunity to not only speak with an incredible community, but also to listen, process, and plan based on that feedback.